Health and Safety Code 11154(a) HSC
HSC 11154(a) – Prescribing a Controlled Substance without Treatment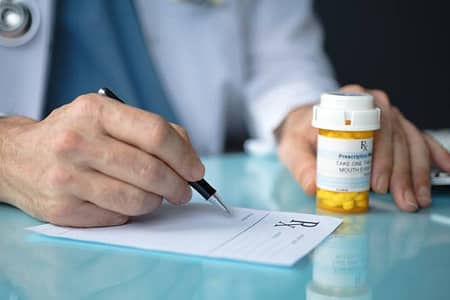 Prescribing a Controlled Substance without Treatment – Table of Contents
Health and Safety Code 11154(a) HSC – Overview
It is unlawful for a medical practitioner to knowingly prescribe, administer, dispense, or furnish a controlled substance to any person or animal that is not under the medical practitioner's treatment.
What controlled substances apply as referenced for a violation under Health and Safety Code 11154(a) HSC?
The controlled substances of reference are all Category I, II, and III substances in the California Health and Safety Codes 11054 to 11058 HSC.
Specifically, who can prescribe a controlled substance under Health and Safety Code 11154(a) HSC?
The list of medical professionals that can proscribe a treatment without a violation of Health and Safety Code 11154(a) HSC are: Physicians, Dentists, Podiatrists, Veterinarians, Neuropathologist, RNs; a Certified Nurse Midwife; Physician Assistants; and Psychiatrists.
What is the mental state as required for a violation of Health and Safety Code 11154(a) HSC?
The mental state required for a violation of Health and Safety Code 11154(a) HSC is knowingly. Knowingly is a conscious awareness and desire to complete a task, act or objective; and reasonably understanding the natural and probable consequence of any circumstance that might result. As applied under Health and Safety Code 11154(a) HSC, the State must prove beyond a reasonable doubt that the accused is a qualified medical professional that is licensed in the State of California and lawfully permitted to prescribe medication of treatment; that the medical professional can prescribe controlled substances for treatment in the State of California; and that the accused despite this was consciously aware that in the course of the accused's practice that he did not meet the a person in the course of his professional assessments and evaluation, and consciously desired to provide a prescription for a controlled substance to that person; while understanding that the natural and probable circumstances that might result.
Are there any exceptions to a violation under Health and Safety Code 11154(a) HSC?
Yes. Qualifying curating chemical derivatives of THC, which have more novelty-pharmacological properties. Examples include Cannabidiol (CBD), Tetrahydrocannabivarin (THCV), Cannabinol (CBN), Cannabigerol (CGB), and Cannabichromene (CBC). Authorized narcotic treatment programs both sanctioned by the State of California and federal government is another exception as well- Methadone is an example.
Health and Safety Code 11154(a) HSC – Sentencing
The penalty for a violation of Health and Safety Code 11154(a) HSC is charged as a misdemeanor or felony. As a misdemeanor, the penalty is confinement not exceeding 1 year in jail with fines not exceeding $1000 dollars. As a felony, the penalty is confinement are terms of 16 months, or 2 years or 3 years in prison; with fines not exceeding $10,000 dollars.
What is an example of a violation of Health and Safety Code 11154(a) HSC?
Dr. John does nothing but see patients in his clinic. He is a psychiatrist that caters to the wealthy. His rate is $ 100 dollars for 30 minutes, $200 dollars for 1 hour. He sees 10 patients a day. He caters to private school kids. One of his patients Harry has been seeing Dr. John or 5 years and gets the same prescription for 30 100 mg pills of hydrocodone to take 1 per day each month. After his appointment with Harry went to use the bathroom. Upon return, he caught Harry ripping out 10 script pages from his notepad. Harry's parents pay Dr. John well, so his response was, "Just be a good lad and get into Georgetown." That same day Harry forged Dr.John's signature and went to the pharmacy, every other week for two months. On the script was prescription for 100 400 mg pills of hydrocodone to take 5 per day. The amount of the original prescription was $ 100 dollars of name brand. The current change lifted the amount to $ 600 dollars. Harry went to the same pharmacist who did not check the change in dosage. But when Harry came back with the last script, the pharmacist assistant saw the dramatic change, called Dr. John, who did not return her phone calls. The assistant called the police, and the California State Board of Pharmacy to report the violation. The police after an investigation, arrested Harry and Dr.John.
Health and Safety Code 11154(a) HSC – Defending
Withdrawal – The excessive controlled substances where subsequently remedied by proportional medical evaluations by the doctor as an ethical obligation to ascertain the safety of the patient: and documented the procedure.
Misrepresentation of medical assessments – The accused was a victim of misrepresentation by the patient who may have later sought multiple treatment needs to other doctors or medical professionals
Fraud Forgery of Prescription – That is not the accused signature for the prescription requested on the script
Prescribing a Controlled Substance without treatment – Hire Us
If you are charged with a violation of Health and Safety Code 11154(a) HSC, call The Efendi Law Group, APLC. Contact Los Angeles criminal defense attorney Seppi Esfandi, principal attorney of The Esfandi Law Group, APLC.
Need a Criminal Defense Attorney? CALL NOW: 310-274-6529
Seppi Esfandi is an Expert Criminal Defense Attorney who has over 20 years of practice defending a variety of criminal cases.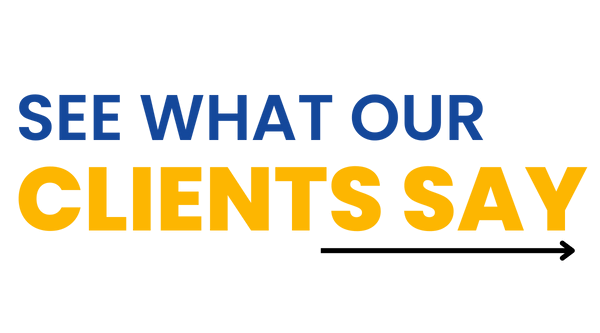 What Our Clients Say
›
‹
Very sharp and very detailed! Thanks Paul you're one of the best in the business and you set an excellent example of a good quality attorney that cares!- Erick Glover

Chris demonstrated both a compassionate ear as well as a logical, realistic approach to the issues that arose. He consistently responded quickly to both email and phone correspondence.- Bonnie Tova

Chris has handled my contentious divorce case for the last year. He has listened to me and guided me along the way through the court system. I highly highly recommend him.- P.K.

Chris Moore was always extremely diligent and 'on point' with me every step of the way. He was honest, respectful, straightforward, and very competent. He exceeded my expectations.- D.A.