CA Penal Code 186.10 PC
PC 186.10 – Money Laundering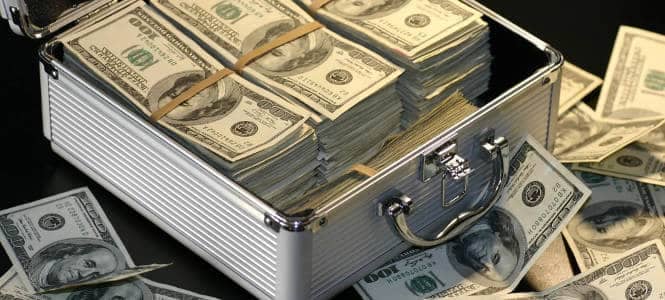 Money Laundering – Table of Contents
Money Laundering in California
PC 186.10 states that it is illegal to conduct or attempt to conduct one or more transactions in a:
Seven-day period with more than $5,000.00; or
A thirty-day period with more than $25,000.00,
Intent
The transaction must be done through a bank, with criminal intent and knowledge that the money laundering in California is derived from criminal activity in order for it to be considered money laundering in California.
Prosecuting Money Laundering in California PC 186.10
Punishment for violating 186.10 can be a year in jail and a $250,000.00 fine or twice the value of the property involved in the criminal transaction. Second violations can lead to a $500,000.00 fine or five times the value of the property involved in the criminal transaction.
The prosecutor must prove:
There was at least one transaction of the amount required;
The transaction(s) occurred within the 7- or 30-day periods;
You had specific intent to promote, manage, establish, carry on, or facilitate the promotion, management, establishment, or carrying on of criminal activity;
You used a financial institution to perpetrate the crime; and
You knew the money had been derived from criminal activity.
Money laundering in California is a very serious charge, and there are modifiers for the punishment an offender can receive depending on the amount of money laundered and the number of transactions entered into.
Jail time and fines may be increased greatly.
Defending PC 186.10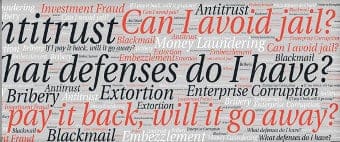 Lack of Knowledge
Defending PC 186.10 requires an attorney willing to exhaust all options at his disposal.
For example, an attorney may try to show you were not involved in the transaction at issue, or that the transaction was not of the amount required or within the statutory period. Your attorney may also attempt to show you had no knowledge the money was involved in any criminal activity, and you had no intent to commit a crime or use money stemming from a crime.
Bank Element
Finally, it is required that you go through a financial institution to be convicted, so if an attorney can show there were no banks or other institutions involved, you cannot be convicted of money laundering in California.
We Want to Help
If you or a loved one is being charged with Money Laundering in violation of PC 186.10 in California, we invite you to contact us immediately for a free case review. Schedule an appointment to meet with us in person, or feel free to submit an evaluation online and we will get in contact with you ASAP. We can provide a free consultation in our office located in Century City, or by phone.
Our experienced and assiduous Los Angeles Criminal Defense Lawyers will be sure to fight until the end to reduce or drop your charges completely.
Call Us for a FREE Case Review: 310-274-6529
What Our Clients Say
›
‹
Very sharp and very detailed! Thanks Paul you're one of the best in the business and you set an excellent example of a good quality attorney that cares!- Erick Glover

Chris demonstrated both a compassionate ear as well as a logical, realistic approach to the issues that arose. He consistently responded quickly to both email and phone correspondence.- Bonnie Tova

Chris has handled my contentious divorce case for the last year. He has listened to me and guided me along the way through the court system. I highly highly recommend him.- P.K.

Chris Moore was always extremely diligent and 'on point' with me every step of the way. He was honest, respectful, straightforward, and very competent. He exceeded my expectations.- D.A.