Penal Code 118.1 PC
PC 118.1 – Police Officers Filing False Reports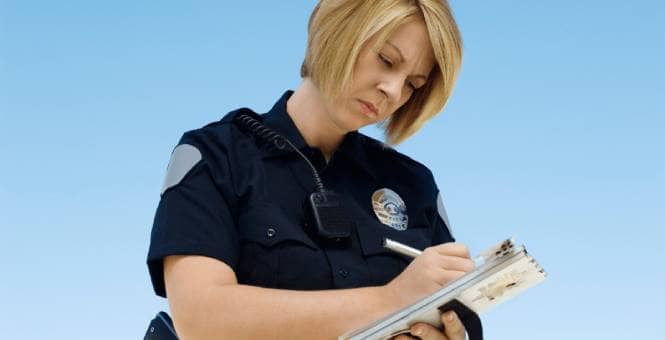 Police Officers Filing False Reports – Table of Contents
PC 118.1 – Overview
It is unlawful for any peace officer, while working in their official capacity, to knowingly and intentionally, to cause or make any misrepresentation of material fact on an official report used by that peace officer or state agency, regarding the investigation or commission or any crime; knowing the statement is false.
What is the definition of a peace officer as defined under 118.1 PC?
A peace officer initially after certification and training by the Commission on Peace Officer Standards and Training is any person employed by the:
Sherriff;
Police Department;
Municipality;
San Diego Port Harbor Police;
Inspectors and investigators employed by the District Attorney's Office;
Attorney General's Office;
Department of Justice;
Deputy employed by the Sheriff in all counties of the State of California;
California Highway Patrol;
University Police Department;
Office of Correctional Safety of the Department of Corrections and Rehabilitation;
Department of Internal Affairs and Department of Corrections;
Department of Fish and Game;
Department of Parks and Recreation;
Department of Forestry and Fire Protection;
Department of Alcohol and Beverage Control;
Board of Directors of the Exposition and California State Fair;
Department of Cannabis Control;
Deputized persons.
What is the definition of an Official Report by Penal Code 118.1 PC?
An official report when it pertains to the commission or investigation of a crime include all reports that aid and assist in the following: (1) The identification of all criminals, accused, crimes, witnesses, victims, the deceased, evidence lawfully or unlawfully retained, and the facts pertaining to them; (2) The investigatory process used by any prosecutorial, defensive agencies; to ascertain decisions of producing a charging document or making an arrest against an accused, or the search or seizure of evidence relating to the same (3) The court preparation regarding evidentiary issues by officers of the court, witnesses, expert witnesses, the State, the Defense, the trier of fact, or Court concerning criminal procedure (4) The civil liability assessments for justification utilized by risk managers, insurance companies and civil attorneys for the determination of documentation, discovery, civil procedure concerning: real or personal property, or injuries sustained; (5) Statistical Analysis to keep the community informed regarding crime trends or torts.
What is the mental state required for a violation of Penal Code 118.1 PC?
The mental states required under 118.1 are knowingly and intentionally. Knowing is a conscious awareness of the nature of an act, and the desire to complete it, while understanding the natural and probable consequences of what might result from the acts completion. Intentional is the conscious desire to complete an act on purpose and being reasonably aware of the natural and probable consequences of what might result from the acts completion.
As applied to Penal Code 118.1 PC, the State must prove, beyond a reasonable doubt, that a person is defined as a peace officer; and as a peace officer in the course of lawful duties; made statements in an official report or ascribed to another peace officer's statement on a report; with a conscious understanding; that the report authored contained a material misrepresentation of fact or the statements made were false; while understanding the natural and probable consequences that would result.
PC 118.1 – Sentencing
A violation of Penal Code 118.1 PC can be charged as a misdemeanor or felony. As a misdemeanor the penalty includes confinement not exceeding 1 year in jail with fines not exceeding $1000 dollars. As a felony the penalty includes confinement terms of 16 months, 2 or 3 years in prison with fines not exceeding $10,000 dollars.
What are examples of violations under Penal Code 118.1 PC?
Mohan is a 911 operator. A call just transpired between her Darlene, a rape victim in Beverly Hills. Mohan knew Darlene was a well-known socialite who is the envy of a lot of women. After the call, Mohan told Dan, her supervising officer that "Darlene the Socialite" made a drunk rape call for the second time this week, and she will write the intake report. Dan took Mohan's statements and intake report, without listening to the call, and created a supportive file to process the case with the conclusion that it was a drunk call. The next day, there was extensive news coverage, Darlene was rushed to the ER and had to endure reconstructive surgery. Her attorneys acquired a Subpoena Duce Tecum for the 911 calls and files. Mohan and Dan were investigated and arrested.
Jamila was eating lunch with her friends and saw a father pour his whole cup of soda over the head of his adolescent daughter who started to cry. Jamila during this process took a video of the incident and posted it on social media. The post quickly took a cult following with the public. The father was identified as a dean for a well-known Ivy League university in the area. When the police were called, Jamila overhead the police asking the father for the best methods to get their own kids into the university. The police did not interview Jamila or take her statement. Jamila went to the police department to file a statement and she was warned to exacerbate the situation, or she will be arrested for filing a false report. The video was acquired by the News, who made the matter a topic during their broadcast. Several people asked for justice. The father, and the police officers involved were investigated and arrested under prevailing statutes.
PC 118.1 – Defenses
The accused is not a peace officer.
There is no proof that the accused had reasonable knowledge that the statement was a material misrepresentation.
The report was not of the kind to be used in a criminal investigation or to acquire criminal guilt; to derive criminal facts to associate liability in any capacity.
Police Officers Filing False Reports – Hire Us
If you are charged with a violation of Penal Code 118.1 PC, call The Esfandi Law Group, APLC. Contact Los Angeles criminal defense attorney Seppi Esfandi, principal attorney of The Esfandi Law Group, APLC.
Need a Criminal Defense Attorney? CALL NOW: 310-274-6529
Seppi Esfandi is an Expert Criminal Defense Attorney who has over 20 years of practice defending a variety of criminal cases.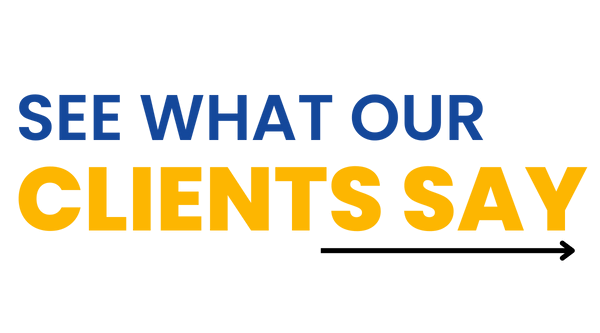 What Our Clients Say
›
‹
Very sharp and very detailed! Thanks Paul you're one of the best in the business and you set an excellent example of a good quality attorney that cares!- Erick Glover

Chris demonstrated both a compassionate ear as well as a logical, realistic approach to the issues that arose. He consistently responded quickly to both email and phone correspondence.- Bonnie Tova

Chris has handled my contentious divorce case for the last year. He has listened to me and guided me along the way through the court system. I highly highly recommend him.- P.K.

Chris Moore was always extremely diligent and 'on point' with me every step of the way. He was honest, respectful, straightforward, and very competent. He exceeded my expectations.- D.A.