Penal Code PC 487(a)(2) PC
PC 152.3 – Duty of Witnesses to Report Crime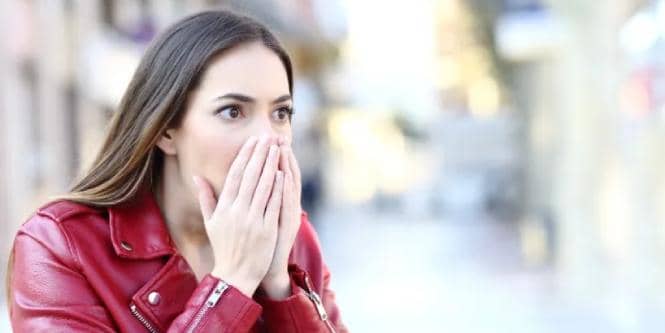 Duty of Witnesses to Report Crime – Table of Contents
Duty to Report a Crime – Overview
The fact that onlookers to a drowning catastrophe did nothing to save the victim despite it being shocking and horrific is not illegal in California since there is no such legislation. In essence, no common law in the United States asserts that the general public, as opposed to professional services like law enforcement, medical personnel, and firefighters, is responsible for saving someone in danger. This contrasts with the laws in other countries. However, in some instances, people living in California have a moral obligation to act. Currently, ten states, including California, have legislation titled "duty to report." The statutes in California have more to do with reporting crimes and threats to kids than saving persons in dangerous circumstances like car accidents or fires.
Suppose a citizen has information about the rape or murder of a child younger than 14. In that case, they are required by law to report it to the appropriate authorities unless they are "related to either the victim or the offender, including a spouse, parent, child, brother, sister, grandparent, grandchild, or other person related by consanguinity or affinity."
PC 152.3 – Penalties
Penal Code 152.3 states that you are required to report crimes, although this rule has various exemptions. You are not obliged to report the crime if, for instance, it was committed by a relative such as a brother, husband, sister, or grandfather. If you do comply with this requirement, you will be guilty of a misdemeanor, which holds a paramount sentence of one year in county prison and a fine of $1500.
Situations That Require You to Report a Crime in California
You might be accused of helping and abetting criminal activity if you provide information about it. According to California's parties to crime legislation, anybody who takes any step that makes it easier or gives enough room and time for another person to commit a crime is deemed an aider and abettor. Even though you may be accused of just being an aider, you might still be punished even if you didn't do it.
Examples of them include the following:
The accused was fully aware of every aspect of the scheme being concocted.
The victim was motivated to conduct the crime directly due to the accused's actions.
The defendant took an active role in illicit activities, such as maintaining watch while another crime was committed.
Though you helped cover up a crime by coming up with a plan to conceal it, even if you weren't there at the time, you might still be held legally responsible because of your role in the crime's concealment. For instance, depending on the gravity of the crime, you might be prosecuted as an accessory if you assist the perpetrators of a crime in concealing the knife or pistol they used. It's also possible to face legal repercussions if your profession requires you to disclose suspected child abuse or neglect cases. Professionals in education and social work fall under this category. Those who deliberately endanger a child's safety may be punished with hefty penalties or perhaps time behind bars. Failure to disclose a federal crime may result in further charges of obstruction, imprisonment, or a fine.
Mandatory Reporting Laws
Certain professions in California must comply with the state's Mandatory Reporting Laws. Teachers and other school authorities, police officers, doctors, nurses, social workers, therapists, ministers, and firefighters often report child abuse and neglect cases.
Abuse of any kind, whether sexual, physical, verbal, or emotional, and putting a child in danger or neglecting them are all crimes that must be reported in compliance with the mandatory reporting statute. The violation of this law's requirement to report as necessary may result in a fine of up to $1000 and/or a sentence of up to six months in county jail. If you willfully prevent another person from filing a report that is needed, you might face up to one year in county prison and a fine of $5,000. On the other hand, it is equally essential to be aware of the legal implications of submitting a false report of a criminal occurrence. The Penal Code section 148.5 makes it possible for you to be prosecuted for your actions.
Related Article:
Need an Attorney? CALL NOW: 310-274-6529
Seppi Esfandi is an Expert Attorney who has over 21 years of practice defending a variety of cases.
What Our Clients Say
›
‹
Very sharp and very detailed! Thanks Paul you're one of the best in the business and you set an excellent example of a good quality attorney that cares!- Erick Glover

Chris demonstrated both a compassionate ear as well as a logical, realistic approach to the issues that arose. He consistently responded quickly to both email and phone correspondence.- Bonnie Tova

Chris has handled my contentious divorce case for the last year. He has listened to me and guided me along the way through the court system. I highly highly recommend him.- P.K.

Chris Moore was always extremely diligent and 'on point' with me every step of the way. He was honest, respectful, straightforward, and very competent. He exceeded my expectations.- D.A.