Penal Code 217.1 PC
PC 217.1 – Assault on a Public Official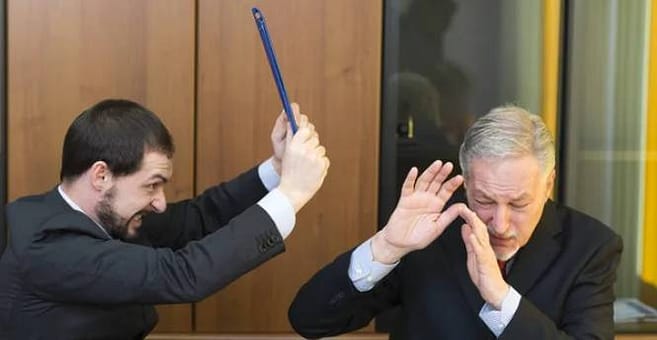 Assault on a Public Official – Table of Contents
PC 217.1 – Overview
It is unlawful to assault a public official.
What is the definition of a Public Official under PC 217.1?
The following are regarding as public officials: (1) The President of the United States; (2) The Vice President of the United States; (2) Any Governor of any State or Territory; (3) Current or Former Judges (or commissioner) of any local, state or federal Court; (4) Any secretary or director with the DOJ; (5) Any member of an Executive Branch of the United States holding an office; (6) Any mayor or City Council member; (7) Any Peace Officer; (8) Any District Attorney; (9) Any Assistant District Attorney; (10) Any Public Defender; (11) Any Assistant Public Defender; (12) Juror of a local, state or federal court currently selected for duty; (13) Or the immediate family member of any one listed to prevent the official administration of their lawful duties.
What is the definition of a peace officer under PC 217.1?
A peace officer initially after certification and training by the Commission on Peace Officer Standards and Training is any person employed by the: (1) Sherriff; (2) Police Department; (3) Municipality; (4) San Diego Port Harbor Police; (5) Inspectors and investigators employed by the District Attorney's Office; (6) Attorney General's Office; (7) Department of Justice; (8) Deputy employed by the Sheriff in all counties of the State of California; (9) California Highway Patrol; (10) University Police Department; (11) Office of Correctional Safety of the Department of Corrections and Rehabilitation; (12) Department of Internal Affairs and Department of Corrections; (13) Department of Fish and Game; (14) Department of Parks and Recreation; (15) Department of Forestry and Fire Protection; (16) Department of Alcohol and Beverage Control; (17) Board of Directors of the Exposition and California State Fair; (118) Department of Cannabis Control; (19) Deputized persons.
What is the definition of assault as it is applied to PC 217.1?
Assault is the placing someone in fear and apprehension of an imminent unlawful application of force.
What is the mental state required for a violation of PC 217.1?
The mental state required for a violation of Penal Code 217.1 PC is willful. Willful is the conscious understanding that an act is unlawful and desire its completion no matter if it causes substantial bodily harm; with the reasonable understanding of natural and probable consequences that might transpire from its completion. As applied to Penal Code 217.1 PC, the State must prove, beyond a reasonable doubt, that the accused consciously and reasonably knew they were engaging with a public official; and consciously knew they wanted to assault the public official; and disregarded whether or not substantial injury would result; and reasonably understood the natural and probable consequences that would result.
PC 217.1 – Sentencing
A violation of Penal Code 217.1 PC is charged as a misdemeanor or felony. As a misdemeanor the penalty is confinement not exceeding 1 year in jail with fines not exceeding $1,000 dollars. As a felony the penalty is confinement terms of 16 months, 2 or 3 years in prison with fines not exceeding $10,000 dollars. But, as an enhancement if the assault denotes a grave indifference to human life, as to warrant an Attempted Second-Degree Murder Charge, a conviction the penalty is confinement of 15 years in prison.
What are examples of a violation of Penal Code 217.1 PC?
1.Jack was stopped for a traffic ticket by an officer. The officer was being a real jerk to Jack. The officer told Jack to step out of his car. Jack got frustrated pushed the door wide open making the officer take two steps back from his original setting of placement allowing the door to hit the officers face. Jack was promptly arrested for assault.
2.David was about to finish with his attorney in Court. David got a Proposition 36 diversion for marijuana possession. The ADA walked up to his defense attorney and shook his hand; then snubbed David. As the ADA turned his back and was about to walk away, David told the ADA that "he is luck to pull that cheesy stuff with him in Court and not outside." The ADA summoned the bailiff who promptly arrested David in court.
PC 217.1 – Defenses
The victim does not currently work as a Peace Officer.
The victim does not currently work as a Public Official.
The accused did not know the victim was a peace officer or a public official.
Assault on a Public Official – Hire Us
If you are charged with a violation of Penal Code 217.1 PC, call The Esfandi Law Group, APLC. Contact Los Angeles criminal defense attorney Seppi Esfandi, principal attorney of The Esfandi Law Group, APLC.
Need a Criminal Defense Attorney? CALL NOW: 310-274-6529
Seppi Esfandi is an Expert Criminal Defense Attorney who has over 20 years of practice defending a variety of criminal cases.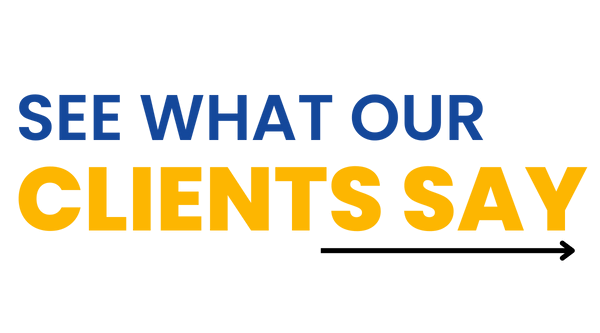 What Our Clients Say
›
‹
Very sharp and very detailed! Thanks Paul you're one of the best in the business and you set an excellent example of a good quality attorney that cares!- Erick Glover

Chris demonstrated both a compassionate ear as well as a logical, realistic approach to the issues that arose. He consistently responded quickly to both email and phone correspondence.- Bonnie Tova

Chris has handled my contentious divorce case for the last year. He has listened to me and guided me along the way through the court system. I highly highly recommend him.- P.K.

Chris Moore was always extremely diligent and 'on point' with me every step of the way. He was honest, respectful, straightforward, and very competent. He exceeded my expectations.- D.A.