CA Penal Code 288.7 PC
PC 288.7- Sex with a Child Under 10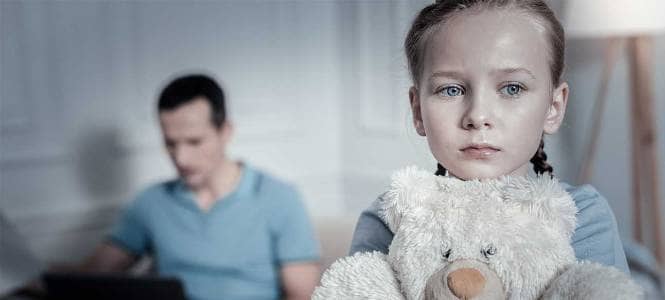 Sex with Child Under 10 – Table of Contents
PC 288.7- Sex with a Child Under 10
Child molestation, in general, carries heavy sentences in California. But even for molestation cases, the life-sentences handed down for conviction of PC 288.7- Sex with a Child Under 10 are in a league of their own.
Anyone who is 18 years of age or older who has vaginal or anal intercourse with a child under 10 will go to prison for a life term, 25 years to life (PC 288.7(a)).
Furthermore, a person 18 years of age or older who engages in oral copulation or any other type of penetration, such as digital penetration, is also subject to a life sentence of 15 years to life. That means the person is ineligible for parole hearing until 15 years of his sentence is served, and is extremely unlikely to get paroled thereafter.
Prosecuting PC 288.7
It is the prosecutor's burden of proof, beyond a reasonable double to prove that following three elements under this law:
the accused engaged in one of the following acts with the child:
sexual intercourse,
sodomy,
oral copulation, or
sexual penetration
when the accused person engaged in such acts specified above that the child was 10 years of age or younger, and
at the time of the sexual misconduct, the accused was 18 years of age or older.
Even the slightest penetration is enough to meet the requirement of PC 288.7. For instance, a single act of digital penetration, where the finger slightly enters the vagina is an allegation that exposes the defendant to a life sentence.
Defending PC 288.7
The reason these crimes carry such stiff burden is obvious: to protect the most vulnerable from sexual abuse by adults. Unfortunately, abuses flow from such a draconian sentencing scheme. For instance, many nasty and bitter child custody disputes give rise to false allegations of child abuse against a parent, usually the father. The allegations are so severe that the father may back off of his custody rights for fear of getting charged or convicted of 288.7. The mother may even involve the easily-manipulated minor child in her scheme to fabricate these charges and the father.
Also, many of the minor children who are the victims of this type of abuse come from broken homes. They may have been molested, but by someone else in the family who has a higher status than the defendant, who becomes a convenient scapegoat.
PC 288.7 Case Study
For instance, I had a client named Ronnie. Ronnie was a really nice guy and he lived part-time with his girlfriend Mercedes. Mercedes had formerly been a stripper and had 4 children with 3 different men. Mercedes lived in her mother's house, and it was chaotic. Her step-sister also lived in the house, with the 3 children, who was a real slut, would bring men into and out of the house on a regular basis. One of her children was co-parented by her ex-baby daddy who was also in and out of the house. Mercedes had a lovable and spunky 7 years old daughter, Felicia, who adored Ronnie. She also had a couple of other siblings, one who was 13 named Tirso was very troubled, and had been and out of foster care.
One morning when Ronnie slept over, Felicia went to her mother Mercedes and said that Ronnie had "put a finger in her butt" a few days ago. Mercedes confronted Ronnie who denied it, and was so appalled by the allegations he vomited. Mercedes then called the police. Ronnie was arrested on this single piece of evidence for PC 288.7- Sex with a Child Under 10 and charged with a life-sentence.
Mercedes had a preteen son who has major behavioral problems. We were able to subpoena his school records and they showed that he had gotten in trouble for touching another student in the private parts. We were also able to show that the baby-daddy for one of Mercedes other kids had allegations of abuse made against him, and he had access to the same house were Ronnie was staying. In the end, after a year of litigation, we set the case for trial. On the eve of trial, the DA agreed that there was too much doubt as to Ronnie's guilt in the matter, and agreed to dismiss the case. Ronnie walked out of jail that day! It was an incredible journey.
Related Crimes
The following are Related Crimes to PC 288.7, Sex with a Child Under 10, and do not carry life sentences:
Lewd acts on a Child – PC 288
Oral Copulation on a Minor – PC 287, and
Continuous Sexual Abuse of a Child – PC 288.5.
We Want to Help
If you or a loved one is facing criminal charges then it's imperative to discuss your case with a criminal defense attorney immediately. Seppi Esfandi is a Expert in Criminal Law and has experience defending California in a variety of crimes, including "PC 288.7".
Call Us for a FREE Case Review: 310-274-6529
What Our Clients Say
›
‹
Very sharp and very detailed! Thanks Paul you're one of the best in the business and you set an excellent example of a good quality attorney that cares!- Erick Glover

Chris demonstrated both a compassionate ear as well as a logical, realistic approach to the issues that arose. He consistently responded quickly to both email and phone correspondence.- Bonnie Tova

Chris has handled my contentious divorce case for the last year. He has listened to me and guided me along the way through the court system. I highly highly recommend him.- P.K.

Chris Moore was always extremely diligent and 'on point' with me every step of the way. He was honest, respectful, straightforward, and very competent. He exceeded my expectations.- D.A.