Penal Code 402(a) PC
PC 402(a) – Sightseeing at the Scene of an Emergency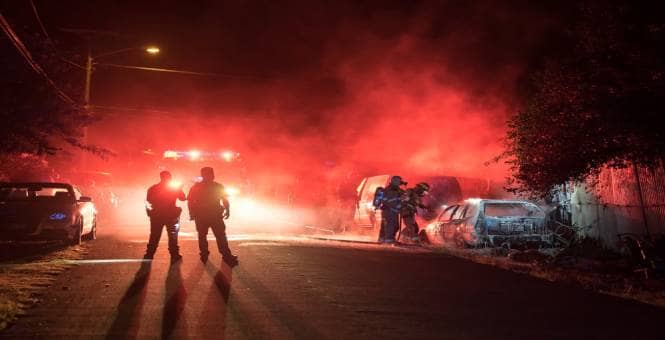 Sightseeing at an Emergency – Table of Contents
PC 402(a) – Overview
It is unlawful for any person to at the scene of an emergency or going to the scene of an emergency to appear for the purpose of viewing the lawful activities of emergency personnel at the emergency or the scene, during the course of their lawful to administer essential aid by transporting, moving vehicles, or assisting others in need, unless that person is employed to be at the emergency.
What is the definition of an emergency personnel under PC 402(a)?
Emergency personnel include police officers, firefighters, lifeguards, EMTs, military, peace officers, deputized citizens, and other frontline workers commissioned by FEMA.
What is the definition of a person under Penal Code 402(a) PC?
The definition of a person under Penal Code 402(a) PC includes human beings and drone aircrafts (UAS).
What is the definition of an emergency under PC 402(a)?
An emergency is a condition or situation that procures substantial injury to a person, property or places a reasonable person in peril of their safety, or those in that person's immediate family. Examples of an emergency include: a fire, an explosion, an airplane crash, a flood, windstorm, railroad crash, a traffic accident, powerplant accident, toxic chemical spill, or any act of human nature that is unforeseen.
What is the mental state required for a violation of PC 402(a)?
The mental state required for a violation of Penal Code 402(a) PC is knowingly. Knowingly is a conscious awareness and desire to complete an objective, while reasonably understanding the circumstances that might result from the acts completion. As applied to Penal Code 402(a) PC, the State must prove, beyond a reasonable doubt, that the accused was consciously aware that an emergency was about to occur, or was in sequence, or was about to dissipate; and desired to attend the location of the emergency with no purpose but to observe the occasion; and had no lawful authority to be on the site of the emergency; and reasonably knew such presence would interfere with the lawful duties of emergency personnel; and reasonably understood the circumstances that may result.
PC 402(a) – Sentencing
A violation of Penal Code 402(a) PC is charged as a misdemeanor. A violation is confinement not exceeding 1 year in jail; with fees not exceeding $1000 dollars.
What are examples of a violation of Penal Code 402(a) PC?
Ulla and Vep were driving from Los Angeles to San Francisco on the Pacific Coast Highway. As they drove close, they saw several FEMA trucks and CHP personnel carrying people from a multiple car collision to life stretchers toward a several helicopter. Vep is a graduate student of photography and saw that this subject to complete his Doctorate portfolio. Vep ran out, took his camera and stood next to FEMA and CHP personnel as they were trying to carry the injured to the hospitals. The act of taking photos impeded their passage toward the helicopters; and caused significant delays of time. As sheriff's arrived at the scene of the accident, several FEMA personnel complained of Vep's presence. Vep was promptly arrested.
Jim was a freelance journalist who loved to sell footage to the local news. Jim was in traffic and witnessed two passengers get out of their cars and started bashing each other with crowbars out of road rage. Jim was not shy. He took his journalist equipment out and started filming the incident. There was an off-duty police officer, who was driving his family home from vacation, who saw the incident and called for assistance. The off-duty officer also got the assistance of several drivers to squash to fight. The officer flashed his badge and announced himself to Jim and the two combatants. The two combatants continued to fight, and Jim continued to film. The police officer decided to tackle Jim and detain him. Those that helped the officer separated and detained the combatants. Jim and the road raggers were arrested.
PC 402(a) – Defenses
The accused was an immediate family member of a hurt victim.
The accused was aiding emergency personnel as a deputized citizen or by nature of request.
Sightseeing at the Scene of an Emergency – Hire Us
If you are charged with a violation of Penal Code 402 PC, call The Esfandi Law Group, APLC. Contact Los Angeles criminal defense attorney Seppi Esfandi, principal attorney of The Esfandi Law Group, APLC.
Need a Criminal Defense Attorney? CALL NOW: 310-274-6529
Seppi Esfandi is an Expert Criminal Defense Attorney who has over 20 years of practice defending a variety of criminal cases.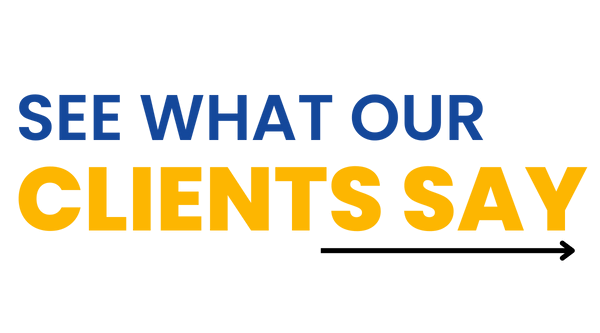 What Our Clients Say
›
‹
Very sharp and very detailed! Thanks Paul you're one of the best in the business and you set an excellent example of a good quality attorney that cares!- Erick Glover

Chris demonstrated both a compassionate ear as well as a logical, realistic approach to the issues that arose. He consistently responded quickly to both email and phone correspondence.- Bonnie Tova

Chris has handled my contentious divorce case for the last year. He has listened to me and guided me along the way through the court system. I highly highly recommend him.- P.K.

Chris Moore was always extremely diligent and 'on point' with me every step of the way. He was honest, respectful, straightforward, and very competent. He exceeded my expectations.- D.A.