California Penal Code 409.5(c) PC
PC 409.5(c) – Unauthorized Entry into an Emergency Area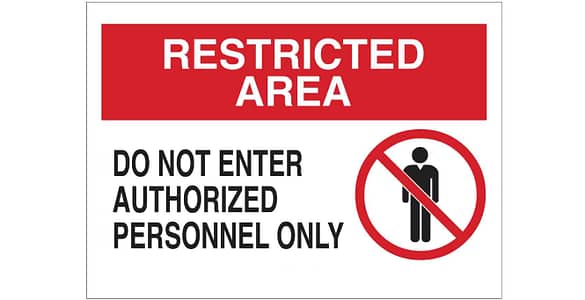 Unauthorized Entry into a Closed Emergency Area – Table of Contents
PC 409.5 – Overview
In some emergency situations, you may find law enforcement officers or other emergency personnel such as firefighters or paramedics closing off certain areas to the public, so they can perform their tasks without any distractions or intrusions. The general public can, in most cases, prove to be obstructions, cause delays, or even make the situation worse during emergencies. This is why, in some cases, it is necessary to close up some areas to prevent any acts that may cause any accidents or even death. This is why it is considered illegal for an ordinary civilian to enter a closed emergency area under the California Penal Code Section 409.5(c) PC.
This statute makes it illegal for an unauthorized person to enter an area that has been closed up due to a calamity that can be a healthy or safety hazard by a public official.
In this case, a public official refers to:
Officers of the Department of California Highway Patrol
The Police Department
Marshal's Office or Sheriff's Office
Any Officer or Employee of the Department of Forestry and Fire Protection designated a Peace Officer
Any Officer or Employee of the Department of Parks and Recreation designated a Peace Officer
Any Officer or Employee of the Department of Fish and Game designated a Peace Officer
Publicly Employed Full-time Lifeguard or Marine Safety Officer
Thus, anyone violating the California Penal Code 409.5(c) is bound to face some very serious charges. However, there are some exceptions to this statute. Any authorized personnel of any news service, newspaper, radio, television station, or network are allowed entry into a closed emergency area. Therefore they cannot be prosecuted under Penal Code 409.5(c) PC.
PC 409.5 – Sentencing
Unauthorized entry into a closed emergency area in violation of California Penal Code 409.5(c) PC is regarded as a misdemeanor offense. If convicted the defendant can be sentenced to:
Up to six months in county jail
A fine of up to $1,000
The defendant can also be awarded summary probation instead of jail time.
Crimes Related to Unauthorized Entry Into A Closed Emergency Area
Sightseeing At The Scene Of An Emergency – California Penal Code Section 402(a) PC
Interfering With A Lifeguard During An Emergency – California Penal Code Section 402(b) PC
Refusal To Disperse – California Penal Code Section 409 PC and California Penal Code Section 416 PC
Trespassing – California Penal Code Section 602 PC
PC 409.5 – Prosecution
Understanding what the prosecutor will use against you is a great tactic to ensure you build a solid defense that will get your charges dismissed. For a prosecutor to get the defendant convicted under California Penal Code Section 409.5(c) PC. They have to irrevocably prove that:
The area experienced a disaster such as a flood, storm, fire, earthquake, explosion, accident, or another calamity that created a menace to public health or public safety.
A public official, such as policemen, California highway patrol, or the sheriff's office, closed up the dangerous area to all unauthorized individuals using ropes, markers, or guards.
The closed-off emergency area was not to be entered by unauthorized personnel.
The defendant willfully and knowingly entered the closed area and willfully remained within the area, even after being asked to leave.
Therefore, for the defendant to be prosecuted under this statute. The prosecutor needs to prove that the defendant acted on their own accord, and they were well aware the area was closed off to anyone who was not authorized.
PC 409.5 – Defenses
If you are facing charges under Penal Code 409.5(c) PC, there are a lot of strategies that a criminal defense attorney can use to argue the case. Here are some examples:
Entered The Closed Emergency Area Unknowingly
A defendant must knowingly and willfully enter a closed emergency area for them to be penalized under Penal Code 409.5(c) PC. Thus, if the defendant accidentally wandered into the closed emergency area and can prove this. They can avoid getting convicted under this statute.
Is A Member of The Press
If the defendant works for the media or press, they may be exempted from this statute. The PC 409.5 statute establishes that authorized members of the press or media should not be banned from closed emergency areas. Thus if you fall under this category you should not be charged under Penal Code 409.5(c) PC.
Unauthorized Entry into a Closed Emergency Area – Hire Us
Facing charges under Penal Code 409.5(c) PC can seem very scary. Nonetheless, the Esfandi law firm is here to help. This firm has the right experience and skillset to carefully go through your case and figure out the best course of action.
Need a Criminal Defense Attorney? CALL NOW: 310-274-6529
Seppi Esfandi is an Expert Criminal Defense Attorney who has over 20 years of practice defending a variety of criminal cases.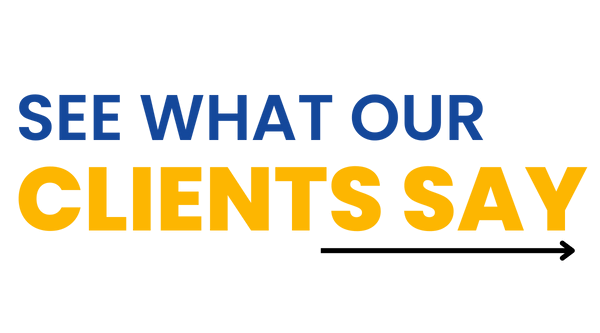 What Our Clients Say
›
‹
Very sharp and very detailed! Thanks Paul you're one of the best in the business and you set an excellent example of a good quality attorney that cares!- Erick Glover

Chris demonstrated both a compassionate ear as well as a logical, realistic approach to the issues that arose. He consistently responded quickly to both email and phone correspondence.- Bonnie Tova

Chris has handled my contentious divorce case for the last year. He has listened to me and guided me along the way through the court system. I highly highly recommend him.- P.K.

Chris Moore was always extremely diligent and 'on point' with me every step of the way. He was honest, respectful, straightforward, and very competent. He exceeded my expectations.- D.A.