PC 522 – Extortion to Get a Signature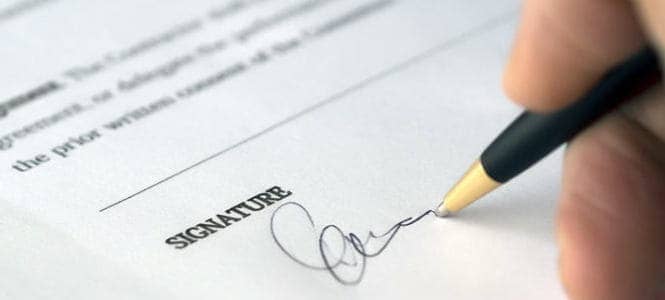 Extortion to Get a Signature – Table of Contents
PC 522 – Overview
What is Extortion for a Signature as defined under California Penal Code 522?
Pertaining to all signatures that may initiate a transfer, a conveyance, requests, a claim to any good, service, property, money, obtain an official act, or ownership right: Any person who by any extortionate means obtains from another person their signature to any paper or instrument in a manner in which if the extortionate means was not utilized the same signature would not have been freely made because it was done by fear- and the signature was done so without lawful consent.
What is Extortion as defined under California Penal Code 522?
Extortion is the forceful retainment or acquisition of a secret, consideration, claim of right, goods, services, or sexual favors by force. The nature of the force can derive by way of: threats to accuse another of a crime, threats to expose a committed crime, threats to disgrace another to any public medium, or threats of sexual conduct.
PC 522 – Prosecuting
What is the level of fear required to equate to extortion under California Penal Code 522?
Fear can imply serious acceptance of a threat when the threat concerns: to do an unlawful injury to a person or a piece of property rightful owned by another; to accuse another of a crime; to expose another to disgrace, lack of chasteness, deformity, a crime, reporting an immigration status is subject to deportation.
What kind of threat or force is required as defined under California Penal Code 522?
The threat or force utilized must be the dominant reason for the forced consent. Force can either be expressed or implied.
Is threatening to do something that a person has a legal right to do another considered extortion as defined under California Penal Code 522?
No this is not considered an unlawful injury or deprivation.
Can consent be provided after the act of extortion to remedy the wrong to avoid a violation of California Penal Code 522?
No- unless there is a course of dealings asserting familiarity to show that subsequent conduct was achieved harmoniously achieved. This is the purpose of California Penal Code 522. The consent can be coerced or unwilling and depending on the act of force used to procure the consent, material acts of harmonious consent, possibly with material documentation of the victim accepting the retraction of the force attempted to be used, followed by remedies of harmony to conduct the same act would be necessary to show acquiescence.
What is a secret as defined under California Penal Code 522?
A secret is a fact that is: unknown to the public or that is of interest to another of significance to the party to whom can be affected by the secret being released. The secret must have the potential to: harm the person's reputation, force sexual conduct, promote an official act to correct a prior act concerning the party affected by the secret, or prompt another to give money out of despair.
What is sexual conduct as defined under California Penal Code 523?
Forced sexual conduct can include:
sexual intercourse and or penetration
masturbation
sadomasochistic abuse for the stimulation of another
exhibition of the genitals
submission to defecation or urination
What is an official act as defined under California Penal Code 522?
An official act is an act done by another in their official capacity using the authority vested to them by a public office.
Is California Penal Code 522 a specific intent crime?
Yes. Extortion requires the specific intent to deprive.
Can a business entity (501-3c or LLC, LP, S Corp) be charged with a violation of California Penal Code 522?
Yes- if the nature of the business derives from the use of force, and it is expected that force is a material part of the activities involved in the business.
PC 522 – Sentencing
What are the penalties for a violation of California Penal Code 522?
A violation of California Penal Code 522 can be charged as a misdemeanor or a felony depending on the value extorted, and the nature of the injury sustained. If the value extorted does not exceed $950 the act is charged as a misdemeanor.
If the value extorted does exceed $950 the act is charged as a felony.
If the method of extortion causes injury or great bodily injury the act is charged as a felony.
The exposure of confinement for a violation of California Penal Code 522 as a misdemeanor is no more than 1 year in State Jail. The exposure of confinement as a felony can be categorized as confinement of 16 months, 2 years or 3 years in State Prison unless 1 year of jail time or alternative punishment can be negotiated prior to the preliminary hearing and preferably during pretrial.
Since the violation might warrant financial loss it is a financial crime, and restitution might be required.
What is an example of a violation of California Penal Code 522?
Donovan just purchased a home at an IRS estate sale. Prior to the purchase, Trong the former owner, who was aware of a pending IRS lien on the home let the lien stagger for 5 years without full payment. Donovan is 5'1 and Trong is 6'9. Donovan, when he purchased the home paid the market price plus the lien and was aware of the circumstances. That same day Donovan was given the keys to the home and deed. He came to inspect the home finally but was met by Trong and his mountainous family on the driveway. They asked Donovan to leave their property. It was a scene and a sight for all eyes, as all the neighbors could not help not to hear the screams of a family where the smallest person, his mom, is 6'4. When Donovan initially refused, Trong pushed him down to the ground and stood over him. While shaking, Donovan finally accepted a check written to him for the same price he paid by Trong- The neighbors saw this. Trong then told Donovan to "Scram".
Donovan ran inside his car, drove to the other street, and contacted the police. When the LAPD met Donovan at his parked location, he showed them the price he paid for the property, the listing, a copy of the deed, his invite to the IRS estate sale, a copy of the check he paid, the executed transaction reflected on his bank application, and the currently received check given to him by Trong. The LAPD was to by Donovan that Trong pushed him to the ground, showed the officers his bruises, and said Trong is 6'9. When Donovan and the LAPD came to the location of the home the neighbors were still outside with Trong. Trong was arrested.
PC 522 – Defending
What are the defenses for a violation of California Penal Code 522?
Lack of Identity to associate with any act of extortion.
Claim of Right
Lack of the Specific Intent to Deprive.
Duress.
Mistake in fact as the conduct was conducted in the frame of a novelty or joke.
Lack of appreciable fear due to a course of dealings as the victim and accused equally have course of dealings of a sick sense of humor and use extreme jokes and pranks with each other.
Lack of deprivation.
Diminished Capacity
PC 522 – Hire a Lawyer
If you are charged with a violation of California Penal Code 522, call Esfandi Law Group, APLC.
Call Us for a FREE Case Review: 310-274-6529
What Our Clients Say
›
‹
Very sharp and very detailed! Thanks Paul you're one of the best in the business and you set an excellent example of a good quality attorney that cares!- Erick Glover

Chris demonstrated both a compassionate ear as well as a logical, realistic approach to the issues that arose. He consistently responded quickly to both email and phone correspondence.- Bonnie Tova

Chris has handled my contentious divorce case for the last year. He has listened to me and guided me along the way through the court system. I highly highly recommend him.- P.K.

Chris Moore was always extremely diligent and 'on point' with me every step of the way. He was honest, respectful, straightforward, and very competent. He exceeded my expectations.- D.A.