PC 597-599 – Animal Hoarding
Animal Hoarding – Table of Contents
PC 597-599 – Animal Hoarding – Overview
Hoarding animals violates California's animal cruelty laws stated in Section 597t of the California Penal Code. California, a state with stringent penalties for those found guilty of mistreating animals, regards this as a grave offense.
California considers animal hoarding to be a breach of its laws regarding animal abuse.
According to the Hoarding of Animals Research Consortium (HARC), animal hoarding is described as:
Having animals beyond your capability to cater to their food and healthcare needs;
Not recognizing the animals' declining health and the overcrowded conditions; and
Lack of acknowledgment of the adverse impact their circumstances are causing on both themselves and the other household members.
Animal hoarding is an alarming type of animal abuse where animals are confined in such dreadful conditions that they are denied their basic needs of social interaction, proper nourishment, and cleanliness.
Hoarding animals in a limited area hurts the animals and endangers the health of both yourself and others living with you. Animal waste contains elevated amounts of ammonia, posing a threat to humans. Moreover, the remains of deceased animals can also expose individuals to potential diseases and infections like rabies and ringworm.
Moreover, it is against the law to subject an animal to torment, withhold its basic needs such as food, water, and shelter, or cause unnecessary harm.
What causes people to hoard animals? Is it a disorder?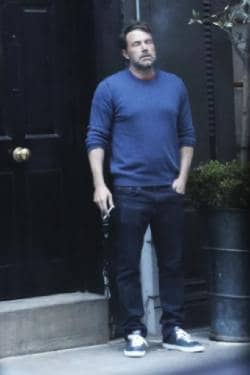 Animal hoarders often begin with good intentions of caring for animals, but something escalates the situation beyond their control. Someone may face financial or physical challenges that make it impossible to care for their animals properly. Occasionally, the number of animals increases beyond the individual's capacity to care for them. Hoarders often resist parting with their animals and may feel compelled to take in strays or add more animals to their collection.
Numerous mental health professionals widely recognize animal hoarding as a psychological disorder. Like individuals who hoard objects, animal hoarders excessively gather animals and refuse to relinquish them. They frequently fail to acknowledge the situation despite the unhygienic conditions. Some researchers believe that hoarders exhibit these behaviors to exert control over the animals.
PC 597-599 – Animal Hoarding – Sentencing
Animal abuse convictions in California can result in a "wobbler" punishment, a felony, or a misdemeanor.
A maximum $20,000 fine or incarceration can be used to punish felonies. Misdemeanors are punishable by up to a year in county jail, a maximum fine of $20,000, or both.
Failure to comply may result in permanently removing the animal from your care, and you will be held financially responsible for the expenses incurred in housing the animal.
Convictions for animal cruelty can have unintended consequences beyond what you may currently think about, affecting rights like gun ownership and immigration status.
In some circumstances, animal abuse charges may lead to the defendant's deportation or designation as "inadmissible.".
A person will also be required to give up their right to own a gun if they are found guilty of felony animal abuse.
If someone is convicted of animal abuse as a misdemeanor and has served time in jail or completed probation, their criminal record can be cleared of that offense. Sadly, felonies cannot be cleared.
Breeders Accused of Committing Acts of Animal Cruelty and Neglect in California.
Breeders constitute an additional cohort susceptible to potential allegations of animal hoarding and negligence. The practice of animal breeders focused solely on profit-making, regardless of the potential danger or welfare concerns for the animals involved, is commonly referred to as a puppy mill. If found guilty, puppy mill operators in California will be subjected to harsh penalties. The courts do not treat these cases with insignificance. Prosecutors and jurors generally do not show bias towards puppy mill breeders. This highlights the importance of promptly engaging the help of a skilled criminal defense lawyer when confronted with criminal allegations involving animal neglect and hoarding. Individuals who are subjects of investigation in either of these situations should promptly seek the guidance of a professional attorney.
The topic of animal welfare in California is encompassed by the legal framework of the California Penal Code 597, which pertains to instances of animal hoarding and the breeding of puppies. One crucial determinant in securing a conviction is the presence of malicious intent associated with the act. Measures encompass instances where an animal is excessively laboring or lacking essential prerequisites for survival, such as suitable shelter, access to water, nourishment, and necessary medical care. A skilled attorney can assist in accumulating evidence, demonstrating to the judicial system that the actions and intentions were devoid of malicious intent. A highly proficient criminal defense attorney will vigorously advocate for the least severe charges and pursue the dismissal of the case.
PC 597-599 – Hire a Lawyer
Don't face charges related to Animal Hoarding, California Penal Code 597 or Penal Code 599 by yourself. Contacting a defense lawyer offers prompt legal advice. Begin constructing your defense with a California criminal defense lawyer.
Call Us for a FREE Case Review: 310-274-6529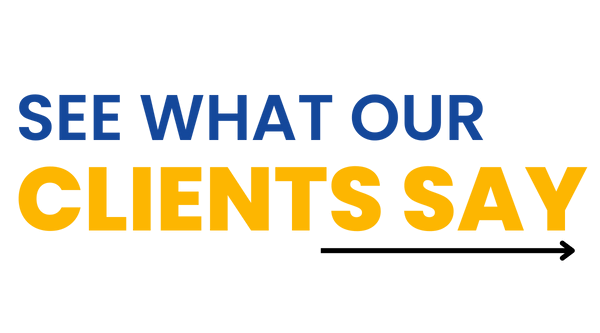 What Our Clients Say
›
‹
Very sharp and very detailed! Thanks Paul you're one of the best in the business and you set an excellent example of a good quality attorney that cares!- Erick Glover

Chris demonstrated both a compassionate ear as well as a logical, realistic approach to the issues that arose. He consistently responded quickly to both email and phone correspondence.- Bonnie Tova

Chris has handled my contentious divorce case for the last year. He has listened to me and guided me along the way through the court system. I highly highly recommend him.- P.K.

Chris Moore was always extremely diligent and 'on point' with me every step of the way. He was honest, respectful, straightforward, and very competent. He exceeded my expectations.- D.A.