Penal Code 602.1 PC
PC 602.1 – Interfering or Obstructing a Public Business Establishment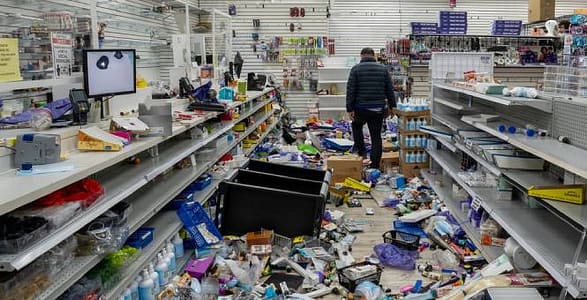 Obstructing a Public Business Establishment – Table of Contents
Penal Code 602.1 PC – Overview
What is the definition of a commercial trespass under PC 602.1?
Any person that intentional and or willfully interferes with the operations of a business by obstruction or intimidates those who attempt to operate that business, and refuses to leave what asked to vacate the premises.
What kinds of entities qualify as a business under PC 602.1?
A company as defined under Penal Code 602.1 is any entity organized under the laws of the State of California.
What qualifies as an intentional interference under PC 602.1?
An international interference must be demonstrated by purpose and conduct. The intent is a purposeful act that diminishes a lawful an expectancy desired that does not include an unforeseeable event or conduct. In this matter, the interference diminishes the value or purpose of the product or service offered on the premises where the business operates. An obstruction is form of intentional interference but also utilizes an inanimate object.
What are interferences and obstructions under Penal Code 602.1?
If the premise or business owner did not give implied or express consent to sponsor the disruption it is unlawful. Implied consent is demonstrated by verbal acquiescence. Express consent is demonstrated by contractual agreement.
Illustrations of an interference or obstruction on commercial property can be the assembly of a demonstration on the property for a lawful purpose that the business or premise owner did not acquire a permit; or passing out flyers without permission. yelling and causing a disturbance on the property; disrupting the patrons while entering the premises. being present on government property and giving false accounts of any law that misrepresents support of why you should not be removed.
What makes the entry or conduct unlawful under Penal Code 602.1 PC?
There must be a request to leave, and the person who is requested refuses to leave. At that point, that person is demoted from a social guest, invitee to a trespasser. As a trespasser, the business can utilize all reasonable force to escort the disruption from the premises- which includes calling the police. The request can be verbal, implied body language, but cannot be initiated by patrons unless it is to prevent substantial bodily harm and death to another on the premises. To make the request more apparent, it must come from the directives of one in a supervisory role.
Sentencing Penal Code 602.1
What are the penalties for a violation of Penal Code 602.1 PC?
Any violation of Penal Code 602.1 PC is a punished as an infraction or misdemeanor. If the trespass involves a misrepresentation of law explaining lawful presence on government property or to a public agency the punishment is an a fine not exceeding $400 dollars.
If the trespass involves obstruction or intimidation the punishment is a misdemeanor with confinement in jail not exceeding 90 days with fines not exceeding $400 dollars.
What are examples of violations of Penal Code 602.1 PC?
The, "Lovers for curdled ice cream brigade", angry that City Hall has stopped serving Ben and Jerry's Ice Cream brought $10,000 dollars' worth of ice cream to City Hall staff. A staff member, after accepting a pint and learning that the brigade did not acquire a permit, asked them to leave because they are trespassing. The brigade refused and said, "It is their First Amendment right to feed". After the police were called, all 10 members left City Hall to a coffee shop 1 block way. While venturing to the coffee shop the brigade stood in the road chatted. When the members reached their destination, they stood in front of the shop's doorway. Although the brigade did not touch anyone, all 10 members were promptly arrested.
Defending Penal Code 602.1
What are defenses to a violation of Penal Code 602.1 PC?
Lack of Due Process / Penal Code 1385 PC – course of dealings with the premise owner for prior associated conduct that was lawful and describes the violating conduct.
Mistake in Law – Although the presence was unlawful the conduct neither obstructed or intimidated any patrons or business members.
Necessity & Transferred Intent – The demonstration was peaceful and lawful until its members were equally obstructed and intimidated by patrons or employees of the business.
Duress
Valid Permit – Vague description of purpose.
Acting under color of Law/ No qualified immunity – the police's conduct toward the matter exceeded the scope of their authority.
Need a Lawyer?
If you are charged with a violation of Penal Code 602.1 PC call The Esfandi Law Group. Contact Los Angeles criminal defense attorney Seppi Esfandi, principal attorney of The Esfandi Law Group.
 
Need a Criminal Defense Attorney? CALL NOW: 310-274-6529
Seppi Esfandi is an Expert Criminal Defense Attorney who has over 20 years of practice defending a variety of criminal cases.
What Our Clients Say
›
‹
Very sharp and very detailed! Thanks Paul you're one of the best in the business and you set an excellent example of a good quality attorney that cares!- Erick Glover

Chris demonstrated both a compassionate ear as well as a logical, realistic approach to the issues that arose. He consistently responded quickly to both email and phone correspondence.- Bonnie Tova

Chris has handled my contentious divorce case for the last year. He has listened to me and guided me along the way through the court system. I highly highly recommend him.- P.K.

Chris Moore was always extremely diligent and 'on point' with me every step of the way. He was honest, respectful, straightforward, and very competent. He exceeded my expectations.- D.A.