Penal Code PC 487(a)(2) PC
PC 134 – Preparing False Evidence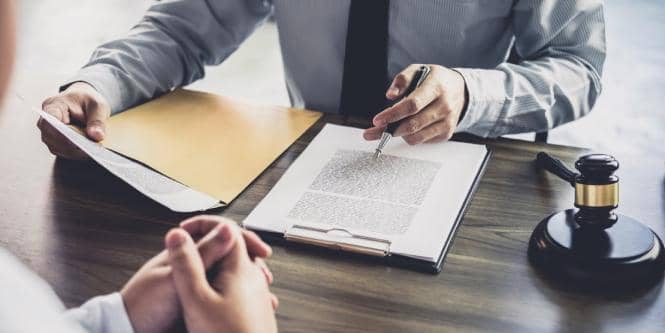 Preparing False Evidence – Table of Contents
PC 134 Preparing False Evidence – Overview
In California, it is illegal to "prepare" false evidence to bring it to court, even if the evidence is never brought to court. If a person is convicted of a crime in Los Angeles County, the evidence used in their trial must be reliable.
Section 132 of the California Penal Code also addresses presenting and preparing false evidence. While these laws are similar, each criminalizes a distinct form of illegal behavior. Both provisions penalize anyone who intentionally interferes with authorized judicial procedures and police investigations. Both offenses are felonies.
Examples of PC 134, Preparing False Evidence
When it comes to the law, the types of false evidence that may be presented to a court will vary. Documents, images, films, audio recordings, urine samples, forged wills, and more might all be considered proof. Common examples of fabricating evidence in the Golden State include:
A forgery of a receipt for use in a lawsuit involving a personal injury.
Changing a will in preparation for probate
Using a fabricated picture to exaggerate the extent of damage to a vehicle involved in a hit-and-run
Falsifying evidence to challenge traffic tickets
Making a "Proof of Completion" form to prove you attended and finished alcohol education programs as required by the court
Elements of Putting Together False Evidence
To convict you of preparing false evidence under Penal Code 134, the prosecutor must prove beyond a reasonable doubt that you did all of the following:
You put together and gave false or fake evidence.
The evidence was either presented in court or was meant to be presented in court.
You knew that the evidence was fake or wrong.
Related Crimes for PC 134, Preparing False Evidence
The "obstruction of justice" crime includes making false evidence and giving it to the police. These are crimes meant to punish people who try to get in the way of police investigations or court cases. Here are some of these crimes:
Perjury (Penal Code 118)
Getting rid of or hiding evidence (Penal Code 135)
Putting down roots (Penal Code 141)
Forgery (Penal Code section 470)
Presenting as authentic false papers, pre-dated books, or manipulated documents (Penal Code 132)
Defending PC 134, Preparing False Evidence
There are several ways to defend yourself in court if you are accused of giving or making up false evidence. People who have been charged under 134 can talk to a professional Los Angeles criminal defense lawyer for help proving:
They didn't know that the evidence wasn't true.
To be found guilty under PC 134, a person must know they are giving or making up false evidence. People who thought their evidence was true shouldn't be found guilty in the California court system.
They didn't plan to lie or make up evidence.
In California, people can only be found guilty if they give or make up false evidence. You may not be convicted if the testimony is provided by mistake due to stress or other reasons.
They were set up to be caught.
Officers of the law and prosecutors will sometimes try to get people to give or make up false evidence. The aggressive demands of the prosecution may make one defendant feel like they have no choice but to come up with evidence against another defendant. This is often the case when there is more than one person to blame.
Can You Be Punished If You Present Fabricated Evidence in Court?
A person who violates California Penal Code 134 by knowingly preparing and presenting false evidence is guilty of a felony. There are a variety of possible legal repercussions for the criminal act, including:
Jail time in a California state prison for 16 months, two years, or three years.
Possible county prison time of up to a year plus probation
Discouragingly High Penalties
Penalties include both fines and imprisonment
Are there repercussions for immigrants?
Criminal Code Section 134 violations have serious immigration consequences. There will be negative immigration repercussions for anybody convicted of creating false evidence. A court in California has determined that providing false evidence is a crime of moral turpitude. As a consequence of "crimes of moral turpitude," a foreign national may be: deported or declared ineligible to enter a country.
Can someone get a conviction taken off their record?
If a defendant receives a state jail term, they will not be eligible for an expungement of their criminal record. This implies the accused cannot get an expunction: for the crime of fabricating evidence if they are convicted and sentenced to jail.
In contrast, if they are given felony probation instead of jail time, there is a chance that their record will be sealed.
Preparing False Evidence – Hire Us
If you or a loved one is being charged with PC 134, Preparing False Evidence, we invite you to contact us immediately for a free case review. Schedule an appointment to meet with us in person, or feel free to submit an evaluation online and we will get in contact with you ASAP. We can provide a free consultation in our office located in Century City, or by phone. Our experienced and assiduous Los Angeles Criminal Defense Attorneys will be sure to fight until the end to reduce or drop your charges completely.
 
Need a Criminal Defense Attorney? CALL NOW: 310-274-6529
Seppi Esfandi is an Expert Criminal Defense Attorney who has over 21 years of practice defending a variety of criminal cases.
What Our Clients Say
›
‹
Very sharp and very detailed! Thanks Paul you're one of the best in the business and you set an excellent example of a good quality attorney that cares!- Erick Glover

Chris demonstrated both a compassionate ear as well as a logical, realistic approach to the issues that arose. He consistently responded quickly to both email and phone correspondence.- Bonnie Tova

Chris has handled my contentious divorce case for the last year. He has listened to me and guided me along the way through the court system. I highly highly recommend him.- P.K.

Chris Moore was always extremely diligent and 'on point' with me every step of the way. He was honest, respectful, straightforward, and very competent. He exceeded my expectations.- D.A.