California Penal Code 499(c) PC
PC 499(c) – Theft Of Trade Secrets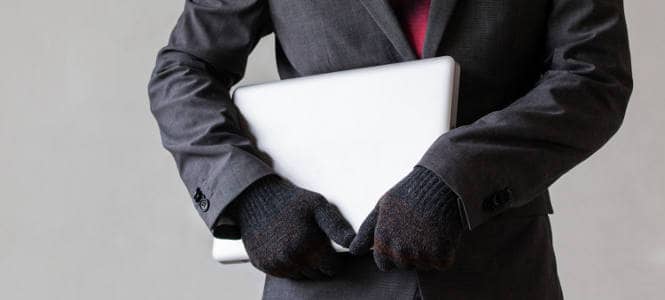 Theft Of Trade Secrets – Table of Contents
The Crime of Stealing Trade Secrets
Theft Of Trade Secrets is unlawfully obtaining secret information used by a business or corporation in order to gain a competitive edge is considered a serious white collar crime. PC 499(c) is a felony offense, especially if exposure of the secret compromises the profitability of the company.
If the company is a tech company, and the information was obtained digitally, it could also be categorized as a cybercrime.
What are "Trade Secrets"?
Trade secrets are vital information used by a business that gives the company an edge over the competition. The information may be software code, an invention, customer lists, marketing data, formulas, recipes, processes, techniques, among other things.
Information is likely to be considered a "trade secret" if:
It's not known outside of the business or entity
It's known only by employees and close affiliates
Reasonable measures to guard the secrets are taken (nondisclosure agreement, encryption, etc), AND
The secret is difficult for others to acquire or duplicate
The state of California has adopted the Uniform Trade Secrets Act. California's "trade secret law" can be found at Cal. Civil Code § 3426-3426.11.
Penalties for Penal Code 499(c)
Theft of trade secrets is a felony offense punishable by:
Prosecuting Penal Code 499(c)
In order to prove that a defendant is guilty of stealing trade secrets, a prosecutor must be able to establish the following:
The defendant took, copied, or used a trade secret without authorization
The defendant fraudulently appropriated an article representing a trade secret entrusted to him or her
The defendant intended to appropriate a trade secret for someone else's use other than the owner, or tried to deprive the owner of the information.
Defending Theft Of Trade Secrets Penal Code 499(c)
Lack of knowledge
In some instances, the defendant may not be aware that the information was a secret. Did you agree in writing to not take, share or copy the information?
Lack of intent
Perhaps you had sensitive information on a device, and your device was hacked and the secret was stolen simply by happenstance. It may not have been your fault at all, but the lack of security by a third party software.
False Allegations
Sometimes you may be accused of taking a secret, when in fact it was someone else that had the same data and they leaked it.
These are very general defense strategies for Theft of trade secrets Penal Code 499(c), there are several more and each case requires knowledge of the details. It's best to consult a qualified criminal defense lawyer regarding your case.
We Want to Help
If you or a loved one is facing PC 499(c) charges, Theft Of Trade Secrets, it's imperative to discuss your case with a criminal defense attorney immediately. Seppi Esfandi is a Los Angeles Criminal Defense Attorney and has experience defending California in a variety of crimes, including "Theft Of Trade Secrets".
Call Us for a FREE Case Review: 310-274-6529
What Our Clients Say
›
‹
Very sharp and very detailed! Thanks Paul you're one of the best in the business and you set an excellent example of a good quality attorney that cares!- Erick Glover

Chris demonstrated both a compassionate ear as well as a logical, realistic approach to the issues that arose. He consistently responded quickly to both email and phone correspondence.- Bonnie Tova

Chris has handled my contentious divorce case for the last year. He has listened to me and guided me along the way through the court system. I highly highly recommend him.- P.K.

Chris Moore was always extremely diligent and 'on point' with me every step of the way. He was honest, respectful, straightforward, and very competent. He exceeded my expectations.- D.A.