CA Vehicle Code 20 VC
VC 20 – Providing False Statements to the DMV or CHP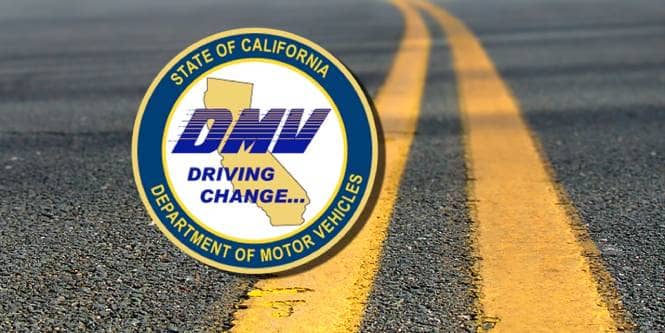 Providing False Statements to the DMV or CHP – Table of Contents
Vehicle Code 20 VC: Providing False Statements
What is the definition of providing false statements to the DMV or CHP as described under VC 20?
Under Vehicle Code 20 VC it is unlawful to use a false or fictitious name for; or knowingly make a false statement towards; or knowingly conceal any material fact concerning any document filed with the Department of Motor Vehicles (DMV) or the Department of the California Highway Patrol (CHP).
What is the difference between false and fictitious names as described under Vehicle Code 20(VC)?
Vehicle Code (VC) Section 20 is a specific intent crime requiring the conduct to be done knowingly. Filing out an application with the DMV or signing a ticket would trigger a violation. In reference to the question, a false name must cross reference a truth on a federal or state record on a CHP or DMV database or document, whereas a fictitious does not have any nexus of fact.
What is the specificity regarding making a false statement under Vehicle Code 20 VC?
The specificity involves making a statement regarding a document that is to be filed with the DMV or the CHP. The statement must be false and must concern a specific document that is to be filed or recorded with the DMV or the CHP. The simple making of a statement to a DMV official or CHP official or staff does not trigger a violation under this specific Statute.
Again, a violation does not require any statements alone, you must have the specific intent to make any false, or fictitious presentment of fact concerning a document to be filed at a DMV or CHP office. The violation must be presented said to an associate of the DMV or CHP during normal business hours; uploaded on a database endorsed by the DMV or CHP. In terms of a false statement, it can concern a truthful transaction with false details, or it can concern a false transaction with reference to truthful facts.
What is the specificity regarding the concealment of a material fact under Vehicle Code 20 VC?
A material fact is a fact a concerning an issue that is important for the completion of an official duty of a CHP/ DMV official or staff; a databased endorsed by CHP/DMV.
Punishments for California VC 20
What are the penalties involving a violation of Vehicle Code 20 VC?
Any violation of Vehicle Code 20 VC is a misdemeanor. For this violation, jail time does include up to 6 months in jail with a fine not to exceed $1000 dollars.
What examples of violations of Vehicle Code 20 VC?
When pulled over for a ticket by a CHP officer for speeding, the driver provides his driver's license. The officer screens the driver's license on the enforcement data base. Upon screening the driver's license, the officer discovers that the DOB on the driver's license is not the same as listed on the database due to a prior DUI. The driver is arrested.
A 23-year-old college graduate renews his license his driver's license. He does not utilize his French given name of Beauregard Deaucamp Devereaux, which is listed on his current driver's license but uses his college name of Beau Deaux to fill out the DMV application. The application is processed because Beau is a charming kid. Prior to leaving, a DMV manager overheard the conversation and process and asked Beau to come back and provide proof of his namesake. Irritated by the misleading information the manager calls the police, Beau leaves the DMV office for fear of losing his job. Beau is sent a notice of appearance at this address for charges filled.
A buyer purchases a car from a seller on Craigslist. Both parties' draft a contract for sale. In addition to the contract for sale, a transfer of title is created. The seller had an emergency and had to leave the car, after receiving payment, with the buyer to attend to personal business. The new owner needed the car for work and had to get a license plate for the vehicle as he was a driver for a transport company. Without thought, the new driver did his best to copy the signature of the prior owner on to complete the assignment section on the back of transfer of title form. At the DMV one of the clerks caught the discrepancy and called a sheriff to apprehend the new owner. The new owner was arrested.
Defending California VC 20
What are defenses to a violation of Vehicle Code 20 VC?
Lack of knowledge/ Low English reading proficiency.
Lack of probable cause with the stop procuring the driver's license, statement, or fact.
The false statement, concealment of information, or false name did not concern a document filed with the DMV.
Prior assertion of 5th Amendment right to remain silent before being questioned.
We're Here to Help
If you are charged with making false statements to a DMV or CHP official under Vehicle Code 20(VC), call The Esfandi Law Group.
Contact Los Angeles criminal defense attorney Seppi Esfandi.
Call Us: 310-274-6529
What Our Clients Say
›
‹
Very sharp and very detailed! Thanks Paul you're one of the best in the business and you set an excellent example of a good quality attorney that cares!- Erick Glover

Chris demonstrated both a compassionate ear as well as a logical, realistic approach to the issues that arose. He consistently responded quickly to both email and phone correspondence.- Bonnie Tova

Chris has handled my contentious divorce case for the last year. He has listened to me and guided me along the way through the court system. I highly highly recommend him.- P.K.

Chris Moore was always extremely diligent and 'on point' with me every step of the way. He was honest, respectful, straightforward, and very competent. He exceeded my expectations.- D.A.