Vehicle Code 20002(b) VC
VC 20002(b) – Runaway Vehicle Causing Property Damage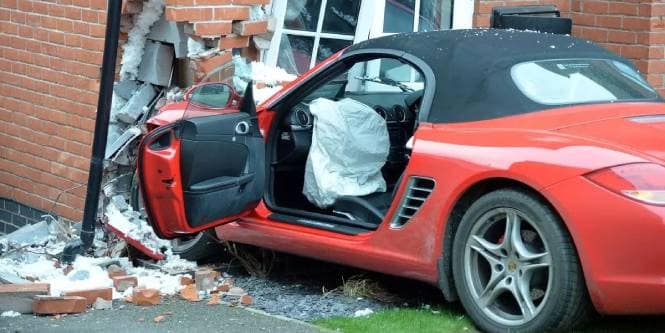 Runaway Vehicle Causing Property Damage – Table of Contents
VC 20002(b) – Overview
It is unlawful for any driver of a vehicle that is involved in an accident causing damage to another vehicle or property to not: move the vehicle to a location that does not cause the impediment of traffic or jeopardize the safety of others; exchange the driver's license, registration, and other pertinent information with the owners of the property or vehicles involved; get pertinent information from all witnesses that were percipient to the events and facts of the accident; leave a note on any unmanned or unaccompanied vehicles that were involved in the accident, to notify the owners of the circumstances; and notify the nearest police department.
What is a vehicle as defined under Vehicle Code 20002(b) VC?
A vehicle is any means of transportation, or device that a person can move or drawn onto a highway. Whether or not the vehicle is on private property is not relevant so long as it can qualify for movement and contains a Vehicle Identification Number (VIN) and all relevant registration requirements needed to travel on a state highway.
Are there any exceptions to a violation of Vehicle Code 20002(b) VC?
Yes. If the vehicle does not require a VIN or registration the statute does not apply. In addition, abandoned vehicles or those with significantly expired registrations or incapable of significant travel on highways do not qualify for the statute.
What is the mental state required for a violation of Vehicle Code 20002(b) VC?
The mental state required for a violation of Vehicle Code 20002(b) VC is knowingly and willfully. Knowingly is a conscious understanding of the act desired to be completed, while being reasonably aware of the nature of the circumstances that might result in its achievement. As applied to Vehicle Code 20002(b) VC, the State must prove, beyond a reasonable doubt, that the accused is consciously aware that they were driving or operating a vehicle; and during that operation of the vehicle was consciously aware that they caused an accident that created damage to another's property or vehicle; and during the commission of the accident or thereafter failed to exchange details regarding the accused's vehicle insurance, registration, driver's license with the owner(s) of the vehicles or properties involved, as well as that of the witnesses percipient to the events; and was reasonably aware of the circumstances that would result.
VC 20002(b) – Sentencing
A violation of Vehicle Code 20002(b) VC is charged as a misdemeanor. Penalties include confinement not exceeding 6 months in jail, with fines not exceeding $1,000 dollars.
What are the examples of a violation of Vehicle Code 20002(d) VC?
Dadd ran into two cars parked next to a church. Janus and Greg saw him do this. Dadd, step out of his car, saw the damage, got back into the car and drove off. Janus and Greg wrote his license plate number down and called the police. After a few hours Dadd was located and arrested.
Fran was driving on a private dirt road near her house and creased Craig's car. The Craig followed her on to the highway. Craig, as he was writing down the license plate of the car ran into another vehicle. Craig called his insurance company who investigated the matter and located Fran based on her license plate. Craig called the police who investigated as well and determined the unlawful activity of Fran. Fran was sent a notice to appear in court and was charged with a hit and run.
Larry stopped in the middle of a green light in traffic to fix his hair. During the stop, Hal ran into the back of his car. Larry decided to resume travelling after the collision. He did not want to get a ticket, so he sped away from Hal to avoid the trouble. Gem, a nearby driver saw the collision and followed Larry and called the police. She described his vehicle and license plate. The police found Larry and his vehicle and arrested Larry.
VC 20002(b) – Defenses
The vehicle or property was abandoned.
The claimant regarding the damage to the property or vehicle in question was not the lawful owner.
The damage to the property or vehicles concerned two people involved in a criminal act.
The accused is a MDO or is mental incapacitated.
Runaway Vehicle Causing Property Damage – Hire Us
If you are charged with a violation of Vehicle Code 20002(d) VC, call The Esfandi Law Group. Contact Los Angeles criminal defense attorney Seppi Esfandi, principal attorney of The Esfandi Law Group, APLC.
Need a Criminal Defense Attorney? CALL NOW: 310-274-6529
Seppi Esfandi is an Expert Criminal Defense Attorney who has over 20 years of practice defending a variety of criminal cases.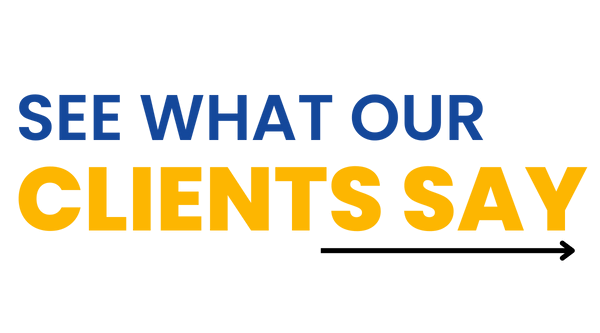 What Our Clients Say
›
‹
Very sharp and very detailed! Thanks Paul you're one of the best in the business and you set an excellent example of a good quality attorney that cares!- Erick Glover

Chris demonstrated both a compassionate ear as well as a logical, realistic approach to the issues that arose. He consistently responded quickly to both email and phone correspondence.- Bonnie Tova

Chris has handled my contentious divorce case for the last year. He has listened to me and guided me along the way through the court system. I highly highly recommend him.- P.K.

Chris Moore was always extremely diligent and 'on point' with me every step of the way. He was honest, respectful, straightforward, and very competent. He exceeded my expectations.- D.A.