VC 22362 – Speeding in a Construction Zone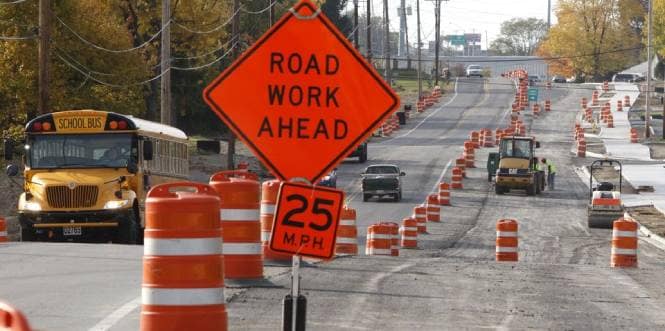 Speeding in a Construction Zone – Table of Contents
VC 22362 – Overview
What is the definition of speeding in a construction zone under California Vehicle Code 22362?
It is unlawful for any person to operate a vehicle at more than the posted speed limit. Further, it is a prima facie violation of any basic speeding law under the California Vehicle Code for any driver to speed on a highway or roadway more than the speed limits on the signage of a posted speed limit pertaining to safety conditions of a restricted working zone when the signs are posted with signage that are reasonably visible and placed within 400 feet of the restricted zone area.
VC 22362 – Prosecuting
What is a prima face violation as defined under California Vehicle Code 22362?
The definition of prima facie means "at first sight" in Latin and is based on the notion that if the facts are described as what is seen and heard, then there is a presumption that based on historical restatement of the same facts or correlation of elements of those facts it tends to be true unless rebutted by reliable evidence.
What is the definition of a vehicle as described under California Vehicle Code 22362?
A vehicle is any device that enables a person or property to be moved or drawn on a highway. A vehicle is further defined as a device with a motor that is self-propelled or a device with a motor or mechanism that can convert its own energy supply into power used for propulsion. A vehicle, by definition, includes: a motor home, a travel trailer, a truck camper, and a camping trailer- all of which are designated for human habitation, recreational, emergency, or another occupancy.
What is not considered a vehicle as defined under California Vehicle Code 22362?
A motor vehicle or self-propelled vehicle does not include a propelled or motorized wheelchair, a motorized tricycle, or a motorized quadricycle if the device is operated by a person who utilizes it due to a physical disability and cannot move about as a pedestrian.
What is considered speeding as defined under California Vehicle Code 22362?
Speeding is a conclusion engineer's conclusion that can, by design, be ascertained from patented machinery such as a radar gun. The California High Safety Patrol must approach all radar guns. All police officers or peace officers operating a radar gun must undergo 24 hours of POST training to acquire competency to utilize the radar gun. In terms of speeding or unsafe speeds, the officer must specify this determination in terms of speeding violations. The basic violation is California Vehicle Code 22350. Under California Vehicle 22350, the following fines must be allotted if there is a valid determination or conclusion that the driver sped at the date and time alleged:
1-15 MPH over the base speed limit of $238;
16-25 MPH over the base speed limit $367;
25+ MPH over the base speed limit $490.
What sort of agencies are considered authorized to operate on the highways as defined under California Vehicle Code 22362?
Any agency employing peace officers who are certification and trained by the Commission on Peace Officer Standards and Training Examples include:
Sherriff;
Police Department;
Municipality;
San Diego Port Harbor Police;
Inspectors and investigators employed by the District Attorney's Office;
Attorney General's Office;
Department of Justice;
Deputy employed by the Sheriff in all counties of the State of California;
California Highway Patrol;
University Police Department;
Office of Correctional Safety of the Department of Corrections and Rehabilitation;
Department of Internal Affairs and Department of Corrections;
Department of Fish and Game;
Department of Parks and Recreation;
Department of Forestry and Fire Protection;
Department of Alcohol and Beverage Control;
Board of Directors of the Exposition and California State Fair;
Department of Cannabis Control;
Deputized persons;
A Member of the Armed Forces;
A Federal Officer;
or Construction Workers.
What is a restricted zone as defined under California Vehicle Code 22362?
A restricted area or a restricted zone is the area of the highway or roadway that is strictly designated for government use, improvement of government or state property, and is utilized for the state-sponsored activity that is encased and protected from public encroachment to prevent the risk of damage or injury to those authorized to work in the area.
Are there exceptions to a violation of California Vehicle Code 22362?
Yes- if the speeding is done in terms of necessity, to aid in the self-defense of others, or if an authorized member deputized the person speeding within the guidelines of protection of California Vehicle Code 22362.
Is California Vehicle Code 22362 considered a moving violation?
Yes. California Vehicle Code 22362 is considered a moving violation and does qualify for a traffic safety school.
VC 22362 – Sentencing
What are the penalties for a violation of California Vehicle Code 22362?
A violation of California Vehicle Code 22362 is charged as an infraction or misdemeanor. California Vehicle Code 22362 can be reduced from a misdemeanor to an infraction as a wobblette. As an infraction, the violation can qualify for traffic safety school under mitigating circumstances to remove any moving violations from being maintained on your record. As a misdemeanor, the penalty of confinement will not exceed six months in county jail, with fines not exceeding $ 1000 dollars.
What are examples of violations of California Penal Code 22362?
Omar is driving behind a slow-moving vehicle that is getting ready to turn left on a single-lane roadway with a 35 MPH speed limit. On the road is a construction site that is paving a portion of the right-hand roadway. Omar does not want to wait for the car in front of him to complete the turn, so he swerves onto the right shoulder to pass it, pulling back onto the roadway just in time to avoid the restricted zone emergency cones. A nearby police officer uses a radar gun to capture Omar's speed at 45 MPH, pulls over Omar and issues a citation for an infraction, and notifies Omar of the reason for the citation and the posted restricted zone speed that he failed to notice as he drove past the signs to get past the driver in front of him.
Janus is reaching a traffic light that is about to turn yellow, as he is the second car on the road behind another vehicle that has not yet stopped. Both cars are in the right lane waiting for the government contracted Utility company to repair a traffic light that is hanging 100 yards away from them. This work has slowed traffic and will make Janus late for work. Janus does not want to miss work, so Janus speeds up and swerves into the adjacent gas station. This allows him to skip the traffic and the construction zone that is erected 50 yards from the gas station. Unfortunately, Janus failed to see a parked Sheriff's vehicle cruiser that was at the convenience store parked at a nearby Mcdonald's, which saw what Janus did. The Sherriff pursued him and pulled over to issue a citation for a misdemeanor but notified Janus of the posted restricted zone speeding limits and the safety equipment utilized to signify the restricted zone.
VC 22362 – Defending
What are examples of defenses to a violation of California Vehicle Code 22362?
Necessity to avoid a collision or prevent further mechanical failure of the vehicle.
Legal Impossibility No speed was conclusively documented.
Lack of signage within the necessary 400 feet of the restricted zone area.
The restricted zone area was not authorized nor sanctioned by any federal or state authority.
VC 22362 – Hire a Lawyer
If you are charged with a violation of California Vehicle Code 22362, call The Esfandi Law Group, APLC. Contact Los Angeles criminal defense attorney Seppi Esfandi, principal attorney of The Esfandi Law Group, APLC.
Call Us for a FREE Case Review: 310-274-6529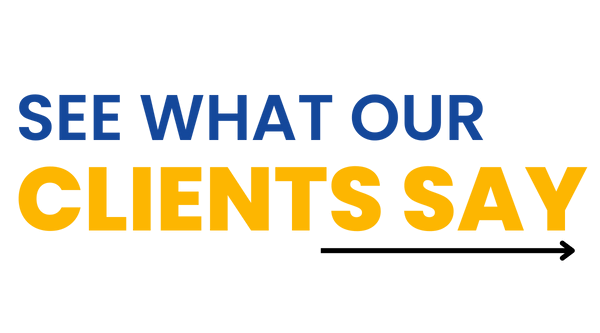 What Our Clients Say
›
‹
Very sharp and very detailed! Thanks Paul you're one of the best in the business and you set an excellent example of a good quality attorney that cares!- Erick Glover

Chris demonstrated both a compassionate ear as well as a logical, realistic approach to the issues that arose. He consistently responded quickly to both email and phone correspondence.- Bonnie Tova

Chris has handled my contentious divorce case for the last year. He has listened to me and guided me along the way through the court system. I highly highly recommend him.- P.K.

Chris Moore was always extremely diligent and 'on point' with me every step of the way. He was honest, respectful, straightforward, and very competent. He exceeded my expectations.- D.A.