CA Vehicle Code 2800.3 VC
VC 2800.3 – Evading Police Causing Injury or Death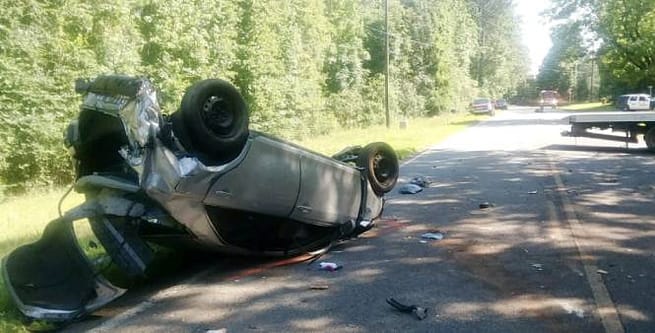 Evading Police Causing Injury or Death – Table of Contents
Vehicle Code 2800.3 VC – Evading an Officer Causing Injury or Death
What is the definition of "Evading causing Injury or Death" under VC 2800.3?
A violation of the Statute VC 2800.3 occurs when a person, driving a vehicle, willfully leaves or attempts to elude a pursuing peace officer causes serious bodily injury to any person, while driving the vehicle.
What constitutes as willfully leaving or eluding under Vehicle Code 2800.3?
The usual meaning assigned to "willful," "wanton," or "reckless," according to taste as to the word used, is that the actor has intentionally done an act of an unreasonable character in disregard of a known or obvious risk that was so great as to make it highly probable that harm would follow, and which thus is usually accompanied by a conscious indifference to the consequences
The specific intent to evade police inquiry is sufficient.
Examples would include:
walking away to a car and driving;
not answer questions while in a car;
driving away or speeding away;
placing headphones on the ears when spoken to in a vehicle.
The bright line rule is the failure to yield.
But there needs to be probable cause. And dependent on the totality of the circumstances the officer does not need to be in uniform.
If there is a failure to yield component, what should be indications of an officer wanting to engage for a possible violation of Vehicle Code 2800.3 VC to apply?
Expressed or implied indications of the officer wanting to speak with the driver or stop the driver qualifies.
Examples include:
sirens;
flashing lights;
and visibly marked uniforms worn by police vehicles.
Does Vehicle Code 2800.3 VC apply when there is not serious bodily injury?
No, there must be serious bodily injury.
Serious bodily injury is significant bodily injury. It is those significant enough to create long term injuries requiring surgery and rehabilitation.
Sentencing – Vehicle Code 2800.3 VC
What are the penalties associated with a violation of Vehicle Code VC?
A violation of Vehicle Code 2800.3 VC is a felony. If the evading conduct creates a significant or serious bodily injury then the penalties can range from 3,5 to 7 years in state prison. And fines not exceeding $10,000 dollars. If the eluding conduct causes death, then the violation results in confinement of 25 years to life in state prison.
What are the examples of a violation of Vehicle Code 2800.3 VC?
A driver after, being pulled over for a traffic ticket by an LAPD officer, speeds away and hits a person at a cross walk. The driver is arrested.
After being pulling over for a DUI checkpoint the drunken driver runs over the foot of an attending police officer at the check point. The driver was arrested.
During a high-speed chase from a police officer during a drug bust, a driver causes 10 accidents of the 405 S highway resulting in a child passenger to suffer a broken nose requiring plastic surgery.
A police officer tries to pull over a driver to ask questions concerning a homicide investigation and the driver opens his car door and jumps over a fence. The officer chases the driver on foot and arrests him.
Defending – Vehicle Code 2800.3 VC
What are some defenses to a violation of Vehicle Code 2800.3 VC?
Lack of probable cause to stop the driver.
Involuntary Intoxication. The driver was under the influence of new medication.
Mistake in Law. The officer was not working and was off duty.
Mistaken Identity of the driver.
RELATED CRIMES:
We're Here to Help
If you are charged with Vehicle Code 2800.3, call The Esfandi Law Group. Contact Los Angeles criminal defense attorney Seppi Esfandi.
Call Us: 310-274-6529
What Our Clients Say
›
‹
Very sharp and very detailed! Thanks Paul you're one of the best in the business and you set an excellent example of a good quality attorney that cares!- Erick Glover

Chris demonstrated both a compassionate ear as well as a logical, realistic approach to the issues that arose. He consistently responded quickly to both email and phone correspondence.- Bonnie Tova

Chris has handled my contentious divorce case for the last year. He has listened to me and guided me along the way through the court system. I highly highly recommend him.- P.K.

Chris Moore was always extremely diligent and 'on point' with me every step of the way. He was honest, respectful, straightforward, and very competent. He exceeded my expectations.- D.A.