Division of Property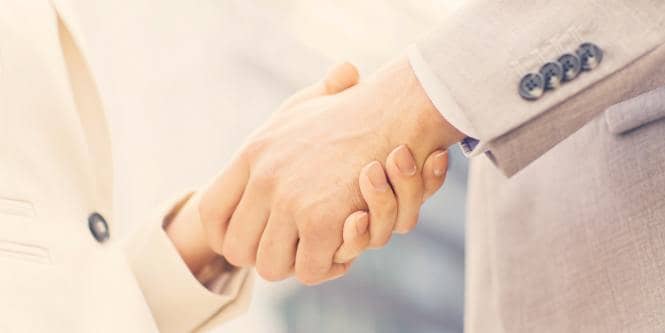 Dissolution of Marriage
Divorce can be a challenging and emotionally draining process. Whether you are considering a prenuptial agreement, dealing with child custody issues, or seeking spousal support, having the right legal representation is crucial. In West Los Angeles, there are several experienced divorce lawyers who can help you navigate this complex area of law. In this article, we will explore the services offered by these lawyers and how they can protect your interests during this difficult time.
The Importance of Prenuptial Agreements
Many couples who enter into a prenuptial agreement are primarily concerned with protecting their assets in the event of a divorce. However, it is equally important to consider the implications of a prenuptial agreement in the unfortunate event of a spouse's passing. Prenuptial agreements can play a significant role in estate distribution and ensuring that your wishes are fulfilled.
Prenuptial Agreements vs. Wills: Resolving Conflicts
In some cases, the terms of a prenuptial agreement may conflict with the terms of a spouse's last will and testament. When this happens, a probate court may choose to uphold the prenuptial agreement, especially if it has been fairly negotiated between the spouses. However, if the beneficiaries can prove that the prenuptial agreement is unfair, created under duress, or encouraged divorce, the court may reconsider its decision.
Using Prenuptial Agreements to Distribute the Estate
In situations where a spouse dies without a will or if the will is later found to be invalid, a prenuptial agreement can be used to distribute the estate. If the agreement explicitly deals with the deceased's property, the court may rely on it to divide the assets and property according to the terms outlined in the agreement.
If you are considering a prenuptial agreement in Los Angeles, it is essential to seek the guidance of an experienced family law attorney. Moore Family Law can answer all your questions regarding prenuptial agreements and assist you in preparing a legally robust agreement.
Moore Family Law: Compassionate and Effective Representation
Moore Family Law is a reputable law firm based in Los Angeles, specializing in family law matters. With 50 years of combined experience, their legal team has a comprehensive understanding of the complexities involved in divorce cases. They are committed to providing strong representation, personalized services, and well-informed counsel to their clients.
Client-Focused Representation
At Moore Family Law, their priority is their clients' best interests and well-being. They understand that dealing with family law matters can be emotionally challenging, which is why they strive to provide sound, objective advice and effective guidance. Their team will be with you every step of the way, ensuring that you are fully informed and empowered to make decisions about your future and your family.
Comprehensive Services
Moore Family Law offers a wide range of services to address various family law matters. Whether you are seeking a divorce, need assistance with child custody or support, or require a restraining order, their team is equipped to handle your case. Their extensive experience in the field enables them to provide knowledgeable representation and personalized attention to each client.
Recognitions and Awards
Moore Family Law's commitment to excellence has earned them recognition within the legal community. Paul Moore, the lead attorney, has been named one of the California Daily Journal's Top 100 Lawyers and Southern California's Top 50 Women Attorneys for the past ten years. She has also received prestigious awards such as the Harriet Buhai Center for Family Law Zephyr M. Ramsey Award and the Century City Chamber of Commerce Women of Achievement Award.
Empowering Divorcing Couples
If you are in need of a skilled and compassionate divorce lawyer in Los Angeles, consider contacting Moore Family Law. Their team of experienced attorneys is dedicated to protecting your rights and fighting for your interests throughout the legal process.
Paul Moore: An Experienced Advocate for Family Law
Paul Moore is a highly respected attorney specializing in California Family Law. With a law degree from Duke and over 40 years of experience, she has established herself as a prominent figure in the legal community. Her expertise and dedication have earned her numerous accolades and awards.
A Focus on Divorce Without Destruction
Paul Moore has made it her mission to change the face of divorce by promoting a more amicable approach. His lifetime commitment to helping individuals and families transition through divorce in a healthier and more positive manner.
Conclusion
When facing divorce or other family law matters in West Los Angeles, it is crucial to have the support and guidance of an experienced attorney. Retaining the dedicated team at Moore Family Law, you can rest assured that your interests will be protected, and you will receive the personalized attention you deserve. With their expertise and compassionate approach, these divorce lawyers will work tirelessly to guide you through the legal process and help you achieve the best possible outcome for your family.
Remember, divorce is undoubtedly a challenging time, but with the right legal representation, you can navigate the process with confidence and peace of mind.
Call Now 310-553-1111, for a free consultation.
What Our Clients Say
›
‹
Very sharp and very detailed! Thanks Paul you're one of the best in the business and you set an excellent example of a good quality attorney that cares!- Erick Glover

Chris demonstrated both a compassionate ear as well as a logical, realistic approach to the issues that arose. He consistently responded quickly to both email and phone correspondence.- Bonnie Tova

Chris has handled my contentious divorce case for the last year. He has listened to me and guided me along the way through the court system. I highly highly recommend him.- P.K.

Chris Moore was always extremely diligent and 'on point' with me every step of the way. He was honest, respectful, straightforward, and very competent. He exceeded my expectations.- D.A.