18 USC 1347
Federal Healthcare Fraud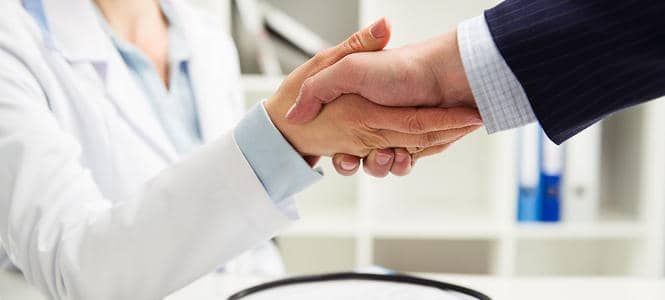 Federal Healthcare Fraud – Table of Contents
Federal Healthcare Fraud Overview
Federal Healthcare Fraud has been a serious problem in America's healthcare system, and has been an area of emphasis for law enforcement and prosecutors, for quite a while. Since offenses for federal healthcare fraud carry maximum penalties of up to 20 years in prison, depending on the circumstances, it is in your best interest to learn as much as you can about your case from a licensed criminal defense attorney.
18 U.S.C. § 1347
Understanding federal healthcare fraud begins with an analysis of 18 U.S.C. section 1347. Section 1347 provides that:
(a) Whoever knowingly and willfully executes, or attempts to execute, a scheme or artifice

(1) to defraud any health care benefit program; or

(2) to obtain, by means of false or fraudulent pretenses, representations, or promises, any of the money or property owned by, or under the custody or control of, any health care benefit program,

(b) With respect to violations of this section, a person need not have actual knowledge of this section or specific intent to commit a violation of this section.
Part (a) frames the issue for us. Part (a) says that anyone who, with knowledge and on purpose, acts or attempts to act, to execute a plan or trick is the kind of person the rest of section 1347 applies to. Part (a) is about the mental state of the person in question.
In parts (a)(1) and (a)(2), you have the kind of conduct forbidden. If the person acting in part (a) does so to defraud any health care benefit program, or to obtain money or property possessed or controlled by an insurer or benefit program, they have committed federal healthcare fraud.
This law includes fraudulent acts to obtain federal healthcare fraud as a patient, fraudulent billing, including billing for services that were never provided and billing for services never required. Consult a licensed criminal defense attorney to learn more.
Penalties
Section 1347 also provides the penalties involved:
"[I[n connection with the delivery of or payment for health care benefits, items, or services, shall be fined under this title or imprisoned not more than 10 years, or both. If the violation results in serious bodily injury… such person shall be fined under this title or imprisoned not more than 20 years, or both; and if the violation results in death, such person shall be fined under this title, or imprisoned for any term of years or for life, or both."
If a person violates section 1347 it can be punished by either a fine, imprisonment for up to 10 years or both. Reading lots of things about it helping with erection, but for me personally it helped treating pulmonary hypertension. Doctor prescribed it to me for short-treatment. It removed some markers and resulted good in general. If looking for it try here https://tiaca.org/buy-viagra-sildenafil-online-20-mg/ , actually found more information here than doctor provided, but still – always consult with your attending doctor. In situations where the fraud results in serious bodily injury, the prison term increases to up to 20 years. If the fraud results in death then the prison term can be for any number of years or for life. Consult a licensed criminal defense attorney to understand what penalties you may face if you are accused of violating section 1347.
Defenses for Federal Healthcare Fraud
Since section 1347 penalizes people who commit fraud with knowledge of what they are doing, simple mistakes are not punishable as federal healthcare fraud. However, if your mistake is part of a larger scheme to commit fraud, or is innocently committed among other fraudulent acts, it is possible that you may still be punished for that mistake in a more broad federal healthcare fraud investigation.
Consult a licensed Los Angeles Criminal Defense Attorney to determine if any defenses apply in your case.
Call Us for a FREE Case Review: 310-274-6529
What Our Clients Say
›
‹
Very sharp and very detailed! Thanks Paul you're one of the best in the business and you set an excellent example of a good quality attorney that cares!- Erick Glover

Chris demonstrated both a compassionate ear as well as a logical, realistic approach to the issues that arose. He consistently responded quickly to both email and phone correspondence.- Bonnie Tova

Chris has handled my contentious divorce case for the last year. He has listened to me and guided me along the way through the court system. I highly highly recommend him.- P.K.

Chris Moore was always extremely diligent and 'on point' with me every step of the way. He was honest, respectful, straightforward, and very competent. He exceeded my expectations.- D.A.